CORONAVIRUS
/
Taiwan begins distributing latest batch of AstraZeneca vaccines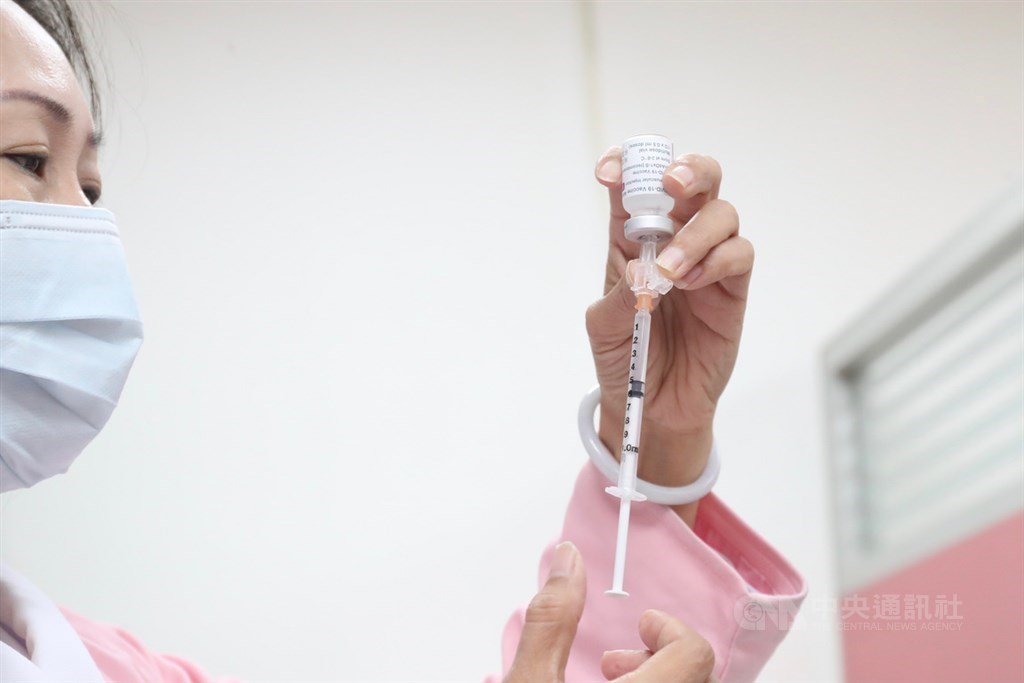 Taipei, May 27 (CNA) Taiwan completed testing Thursday on a batch of AstraZeneca COVID-19 vaccines it received last week and has begun distributing them around the nation, according to the Central Epidemic Command Center (CECC).
Deputy Interior Minister Chen Tsung-yen (陳宗彥) said at a press conference that testing and labeling of the 410,400 doses of the AZ vaccine Taiwan received on May 19 had been completed earlier that day.
The first 150,000 doses of the vaccine will be offered to eligible recipients who have yet to receive their first shot, said Chen, who also serves as deputy head of the CECC.
In Taipei and New Taipei, the vaccines will be available to people in priority groups 1-3, which includes medical workers, government epidemic prevention personnel and people whose jobs are necessary for the maintenance of public order, Chen said.
In the rest of the country, they will be available only to medical workers, he said.
The remaining 260,000 doses will be distributed on June 10 and will be given to people in priority groups 1-3 nationwide who have not yet received their first shot, according to Chen.
This batch of AZ vaccine doses, which must be administered by Aug. 31, is the second batch received from the global vaccine sharing program COVAX.
Before the May 19 shipment, Taiwan had taken delivery of 199,200 doses of the AZ vaccine through COVAX and another shipment of 117,000 doses of the same vaccine purchased directly from AstraZeneca.
Taiwan has signed contracts with various sources to purchase nearly 20 million vaccine doses, including 5.05 million doses of the Moderna vaccine, 10 million doses of the AstraZeneca vaccine and 4.76 million doses of unspecified brands through the COVAX program.
The government has also promised that a locally developed vaccine could start to be available in July.
Taiwan initially had trouble getting people to accept being vaccinated after beginning its rollout of the AZ vaccine in March.
However, a recent surge in COVID-19 cases that started in late April and ballooned to over 4,500 cases reported since May 15 has changed people's minds, sending demand for the vaccine skyrocketing.
According to the CECC, 319,665 vaccine doses had been administered as of Tuesday in a country of 23.5 million people.
View All