Taiwan experiences another power outage on spike in demand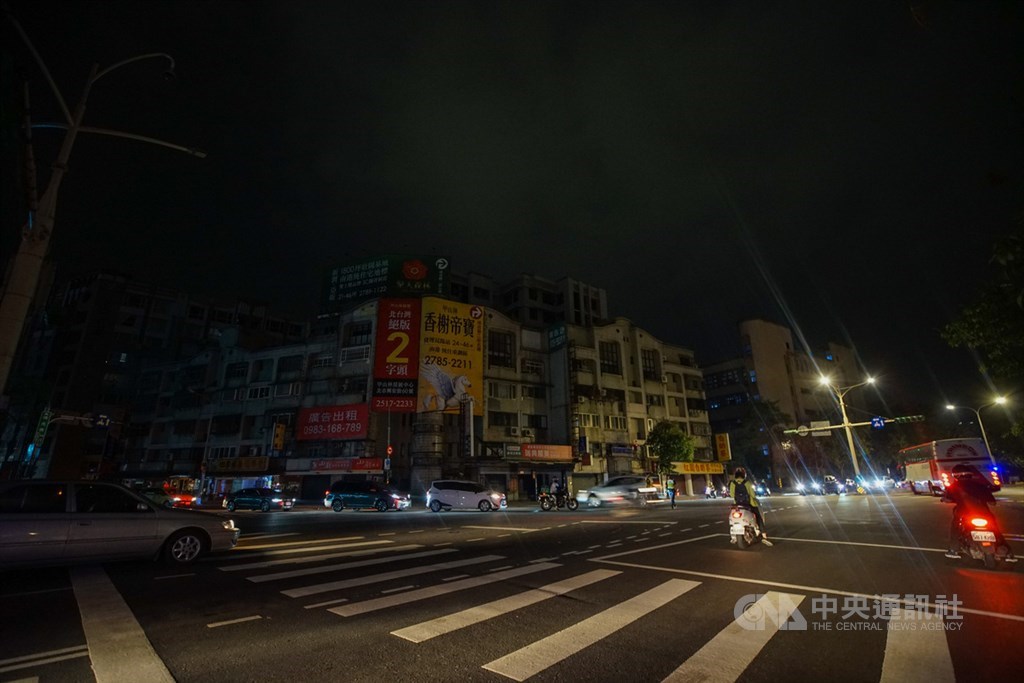 Taipei, May 17 (CNA) State-run Taiwan Power Co. (Taipower) initiated a power outage starting at 8:50 p.m. Monday in certain parts of Taiwan due to a sudden surge of electricity consumption, the company said in an emergency notification.
The emergency measure was carried out in areas categorized as C and D zones for power rationing, and ended up being a single round of blackouts that affect 660,000 households, Taipower said.
The utility said the power generation of four coal-fired generators at Hsinta Power Plant in Kaohsiung that tripped last week had yet to return to normal, and a surge in electricity demand at 8:10 p.m. cause a shortage of supply.
No figures were given for how high peak demand was. It was the second time since May 13 that Taipwoer initiated electricity rationing. 
The power outage ended at 9:40 p.m. when the power supply recovered.
The company said the electrical load was at 37,440 megawatts at noon Monday, the highest ever for May in Taiwan's history and even higher than the peak load of 37,383 MW seen in July 2019.
With surging demand, the company needs the four generators at Hsinta Power Plant to work in parallel, but they have not yet recovered from last week's malfunction, Taipower said.
As of 7:45 p.m. they had merely recovered to 40 percent of capacity, it said.