CORONAVIRUS
/
Taiwan confirms 13 domestic, 12 imported new COVID-19 cases (update)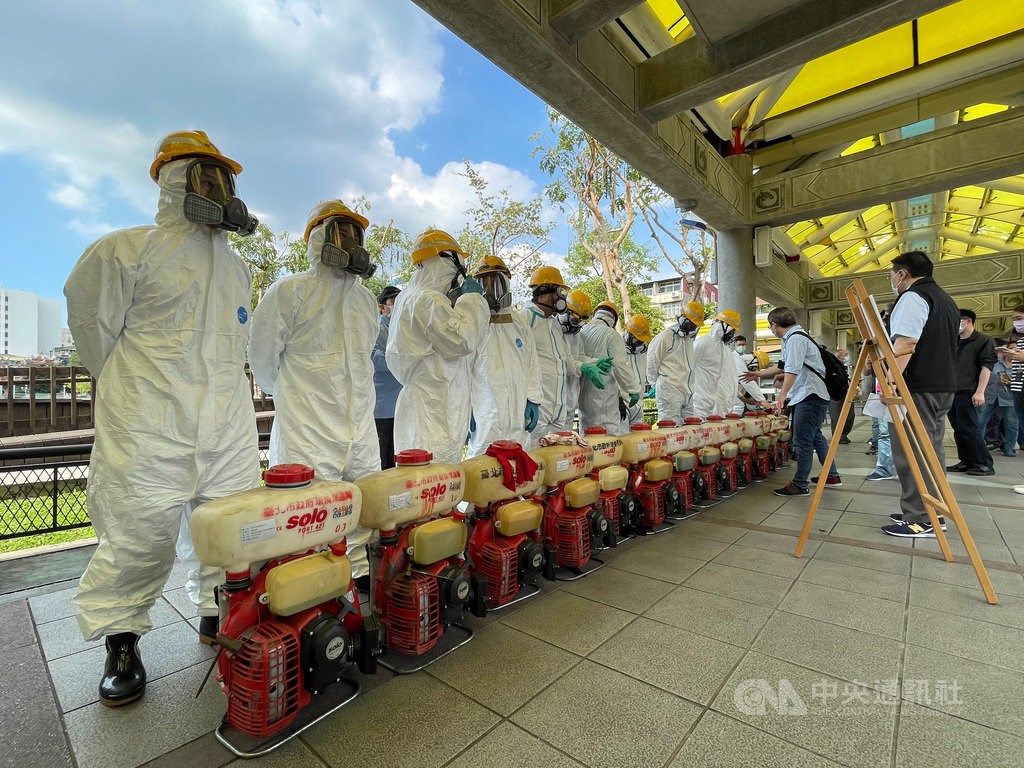 Taipei, May 13 (CNA) Taiwan on Thursday reported a total of 25 new COVID-19 cases, 13 of which were confirmed to be domestic infections, according to the Central Epidemic Command Center (CECC).
Nine of the 13 domestic cases are contacts of a COVID-19 patient confirmed May 11, who lives in New Taipei's Luzhou District. The new cases are seven men and two women, aged 30-90, who were tested because they ate at the same restaurant as the COVID-19 patient prior to him testing positive, the CECC said.
Ten other contacts of this COVID-19 patient tested positive on Wednesday. To date, there have been 20 reported cases in this domestic cluster, according to CECC data.
Three other domestic cases confirmed Thursday are employees at different hostess teahouses in Taipei's Wanhua District, women aged 30-60. All three had symptoms over the weekend and visited clinics. They received COVID-19 tests in the past two days, the results of which came back positive.
The remaining domestic COVID-19 case on Thursday is a man in his 60s who began to show symptoms of COVID-19 last week and was tested for COVID-19 on Wednesday. The man frequents Wanhua regularly, according to the CECC.
As of Thursday, seven people who either work in Wanhua or had visited the area had tested positive for COVID-19. The CECC does not yet know how these cases are linked.
Including the two domestic clusters in Luzhou (20 cases) and Wanhua (seven cases), a third cluster surrounding the Galaxy Baccarat arcade in Yilan County's Luodong Township (eight cases) was reported this week.
As patients included in the Luzhou cluster had gone to a teahouse in Wanhua, and some in the Wanhua cluster had visited branches of the gaming arcade in Yilan, the CECC is investigating whether these three clusters are connected.
The CECC is also looking into whether the clusters are linked to the China Airlines (CAL)-Novotel airport hotel cluster (36 cases) reported last month.
Genome sequences of the virus found in a patient in the Luzhou cluster and another in the Yilan cluster were a match with some of the patients in the CAL-Novotel cluster, the CECC said Thursday, indicating that there could be a chain of transmission linking them together.
Besides the 13 domestic cases reported Thursday, Taiwan also recorded 12 imported cases of the disease from the Philippines, India and Uganda.
To date, Taiwan has recorded 1,256 cases of COVID-19, 1,068 of which have been classified as imported. Of the total, 1,102 have recovered, 12 have died, and 142 are in the hospital, according to CECC statistics as of Thursday.
Globally, COVID-19 has infected over 159.9 million people in 193 countries and regions, with more than 3.3 million fatalities, CECC figures show.
View All