CORONAVIRUS
/
Universal testing still unnecessary in Taiwan: CECC officials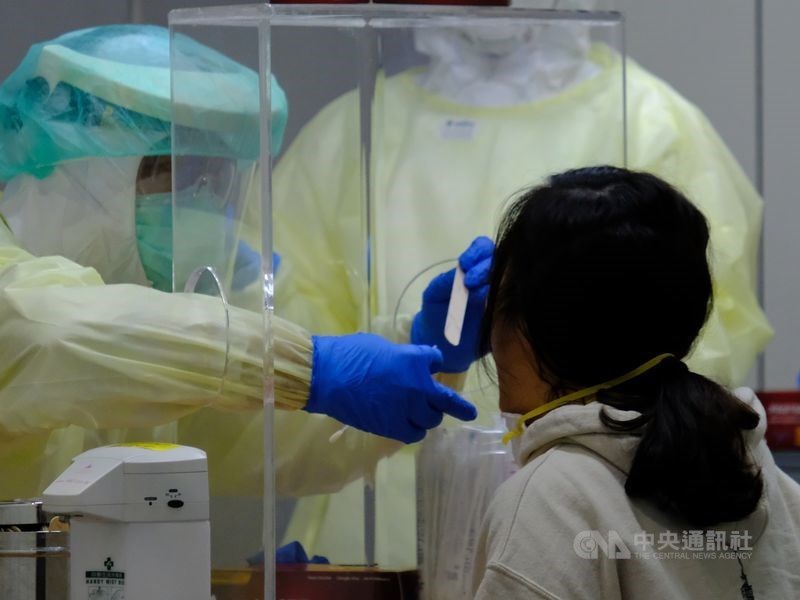 Taipei, May 12 (CNA) Officials from the Central Epidemic Command Center (CECC) indicated Wednesday that Taiwan will not carry out universal testing for COVID-19, even though the coronavirus disease has spread to local communities, saying such an approach was "useless" and would only make matters worse.
Minister of Health and Welfare Chen Shih-chung (陳時中), who heads the CECC, told reporters before a legislative session that universal testing in the current situation would only make things "more chaotic," but agreed that it is necessary to expand testing and extend quarantine measures to more people.
Speaking during a radio interview, CECC specialist advisory panel member Lee Ping-ing (李秉穎) said universal testing has been proven to be expensive and "useless."
Chen and Lee made their remarks in response to growing calls for the government to adopt wider testing, including from New Taipei Mayor Hou Yu-ih (侯友宜), in the wake of a recent increase in domestic community transmission.
This includes seven domestic COVID-19 cases confirmed Tuesday, including one in New Taipei and five in Yilan with unknown sources of infection.
Meanwhile, 16 new domestic COVID-19 cases were confirmed Wednesday, the highest number of domestic cases reported in a single day in the country since the outbreak began.
Although the cluster infections this time around could be much more challenging, Lee said there have been about 10 examples of community-level transmissions in Taiwan since the new coronavirus pandemic broke out at the end of 2019.
All the earlier community transmission cases, like those involving a security guard, a night club public relations manager and a naval vessel, were adequately handled, he noted.
Faced with criticism that the latest community transmission is an indication Taiwan's COVID-19 prevention and control efforts have collapsed, Lee characterized the latest developments as a "breach."
Stressing that universal testing is only necessary when the situation is out of control, Lee said many countries have found it to be both costly and ineffective.
Taking Hong Kong as an example, he said, only 20 percent of the public were willing to get tested. If that was replicated in Taiwan, it would cost tens of billions of Taiwan dollars and still leave 80 percent of people untested.
In addition, of the 20 percent tested, many could be in the incubation period when the virus is hard to detect -- proof that the method is ineffective, he argued.
The best way to combat the virus is for people to wear a mask, get vaccinated and wash their hands frequently, Lee said.
The coming two weeks will be critical in determining whether the pandemic will spread further in Taiwan. If the situation deteriorates further, all large-scale activities should be cancelled nationwide, he added.
(By Flor Wang and Chang Ming-hsuan) Endtiem/AW
View All