Total lunar eclipse to take place May 26: CWB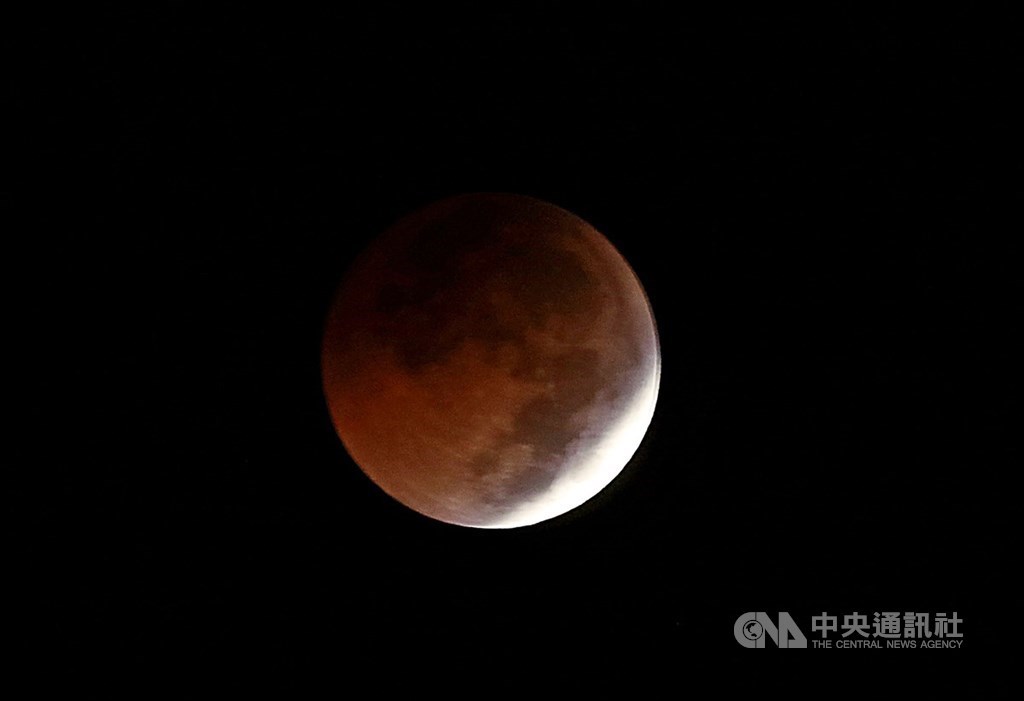 Taipei, May 8 (CNA) Astronomy buffs in Taiwan can look forward to a total lunar eclipse on May 26, which will also coincide with the fullest full moon of the year, the Central Weather Bureau (CWB) said earlier this week.
The eclipse will last from 6:31 p.m. to 9:51 p.m., meaning that much of the event, which will make the moon turn blood-red at one point, will be visible across Taiwan, the CWB said.
During the eclipse, the full moon will have a copper hue when it becomes completely obscured by the Earth's shadow between 7:09 p.m. and 7:28 p.m., it said.
In a total lunar eclipse, the Earth is positioned between the sun and the moon, blocking sunlight from what would otherwise be a radiant full moon.
The moon does not completely disappear in a total lunar eclipse, however, because of the refraction of sunlight from the Earth's atmosphere into the shadow cone.
The last time such an event took place was in 2018, while the next total lunar eclipse will occur next year, the bureau said.
In addition, the eclipse will coincide with the fullest full moon of the year. The moon will appear around 13.6 percent larger than the smallest full moon in 2021, which will be seen on Dec. 19, it said.
Weather permitting, sky watchers should look toward the lower part of the sky due east to catch a glimpse of the eclipse, said the CWB, which will also carry a live stream of the event on its website.