CORONAVIRUS
/
COVID-19 vaccine recipients entitled to two-day leave: CECC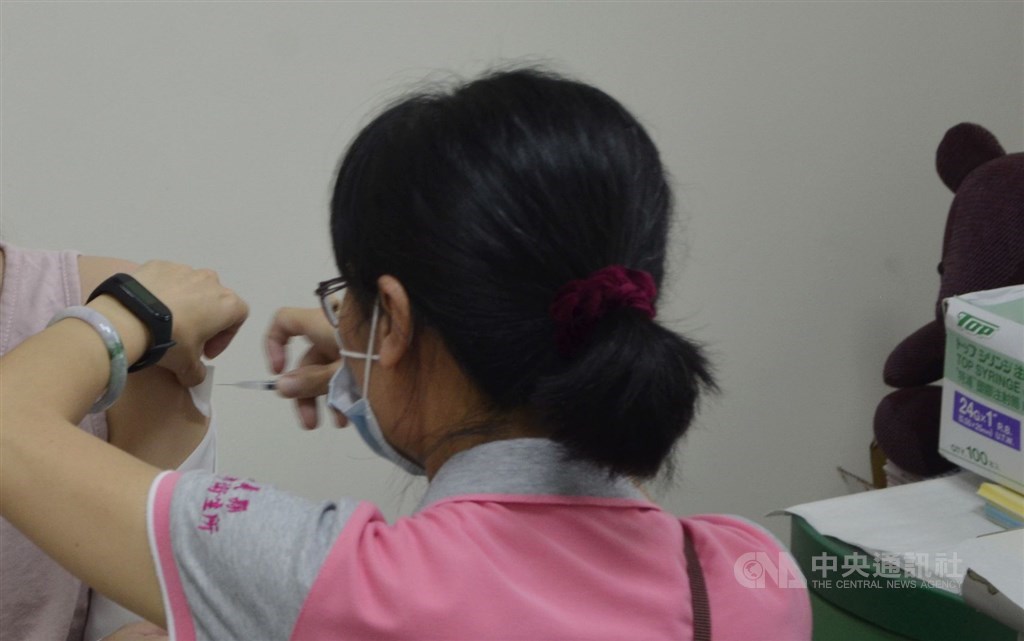 Taipei, May 5 (CNA) People who receive the COVID-19 vaccine in Taiwan will be entitled to take two days off work from Wednesday, though whether they receive paid leave will be up to individual employers, according to the Central Epidemic Command Center (CECC).
The vaccination leave includes the day the shot is administered and the next day if they experience side effects, Health and Welfare Minister Chen Shih-chung (陳時中), who heads the CECC, said at a press briefing on Wednesday.
Employers will not be required to pay employees if they take the two days leave, Chen said.
According to a statement released by the CECC, people will not have to prove they feel unwell after receiving the vaccine in order to take leave, they will only have to show their COVID-19 vaccination card.
Employers are forbidden from refusing to let employees take vaccination leave, or retaliating if they choose to do so, the statement said.
The new measure comes after labor rights groups in Taiwan pushed the CECC to grant paid COVID-19 vaccination leave.
Taiwan's COVID-19 vaccine rollout began on March 22. To date, a total of 67,931 people have received their first shot.
Eligibility is currently open to the top six categories of people on the CECC's priority list, as well as those who live with anyone in the top three categories.
The top three categories include medical personnel, epidemic prevention workers, and people with a higher risk of COVID-19 exposure due to their jobs.
Categories four to six include those traveling abroad on diplomatic or official business, athletes representing Taiwan in international competitions, police officers and military police, as well as residents and staff at long-term care facilities and workers in correctional facilities.
People not on the priority list can also get the vaccine if they intend to travel abroad for reasons other than tourism, though they have to pay up to NT$600 (US$21) per shot, compared to the NT$80-NT$200 those on the priority list pay.
Although the CECC previously said it would allocated 20,000 doses for the self-paid program, it announced Wednesday there will now be no limit on how many doses are administered to self-paying recipients.
To date, Taiwan has taken delivery of 117,000 vaccine doses purchased directly from AstraZeneca, which are due to expire on June 15, as well as 199,200 doses of the same brand supplied through COVAX, which will expire on May 31.
Given the current rate of vaccination, it is likely that some of the vaccine doses will expire before they can be administered.
View All