Heavy rain warning issued for northern Taiwan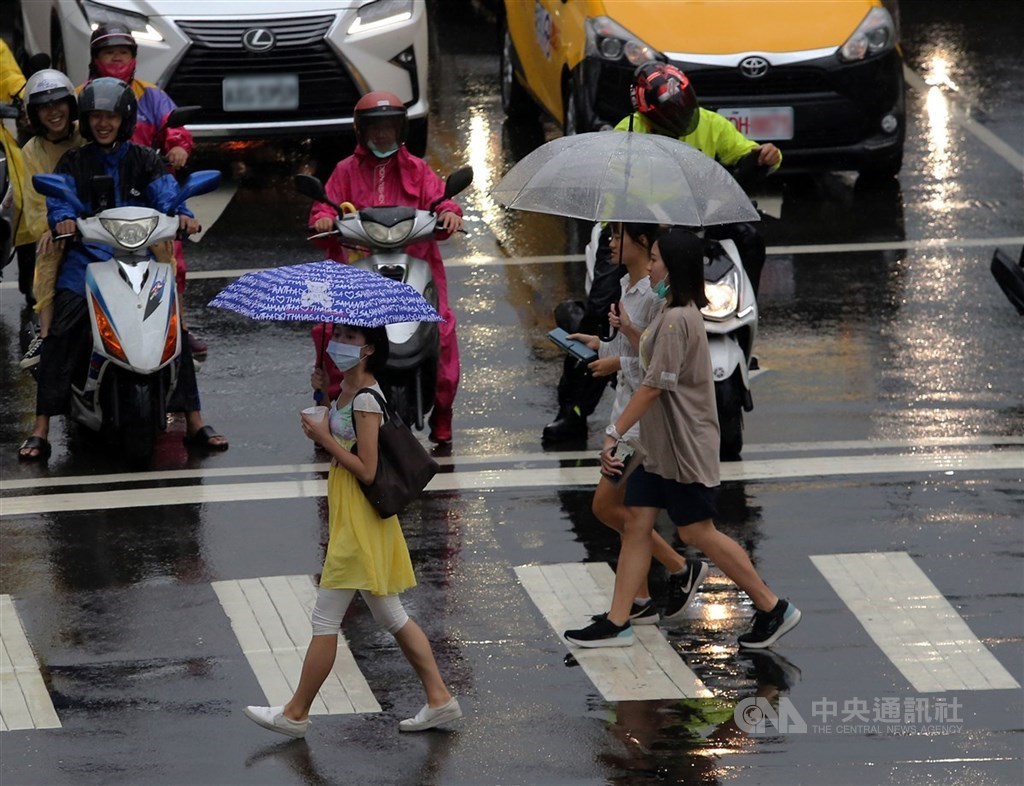 Taipei, May 5 (CNA) Heavy rain advisories have been issued for Keelung, Taipei and New Taipei in northern Taiwan due to the passage of a moist weather system, according to the Central Weather Bureau (CWB).
The CWB urged residents in the three cities to also be on the alert for lightning and strong winds on Wednesday.
Under the CWB's advisory system, a heavy rain alert indicates likely accumulated rainfall of 80 millimeters or more over a 24-hour period.
The wet weather system is also expected to bring rainfall to areas north of Taichung, eastern Taiwan, and mountainous areas in southern Taiwan, it said.
Due to the weather system, temperatures are expected to fall around Taiwan on Wednesday, with lows expected to hit 22 to 25 degrees Celsius.
Daytime highs should reach 25 to 27 degrees in the north and east and 29 to 32 degrees in the rest of the country, the CWB forecast.
The wet weather system is expected to move away from Taiwan after nightfall, and the weather will stabilize except in eastern Taiwan, where sporadic rain is expected to continue, according to the CWB.
The Environmental Protection Administration (EPA) rated air quality as good in Yilan, Hualien, and Taitung counties in the east as well as the Penghu islands, and fair in the rest of the country.
Meanwhile, independent weather expert Wu Der-rong (吳德榮) said the weather front is the first rain-bearing weather system of this year's plum rain season -- which falls in May and June.
But whether the rainfall will help boost the water supply in central and southern Taiwan amid a severe drought remains to be seen, he said.