First Taiwanese dies of COVID-19 in India Saturday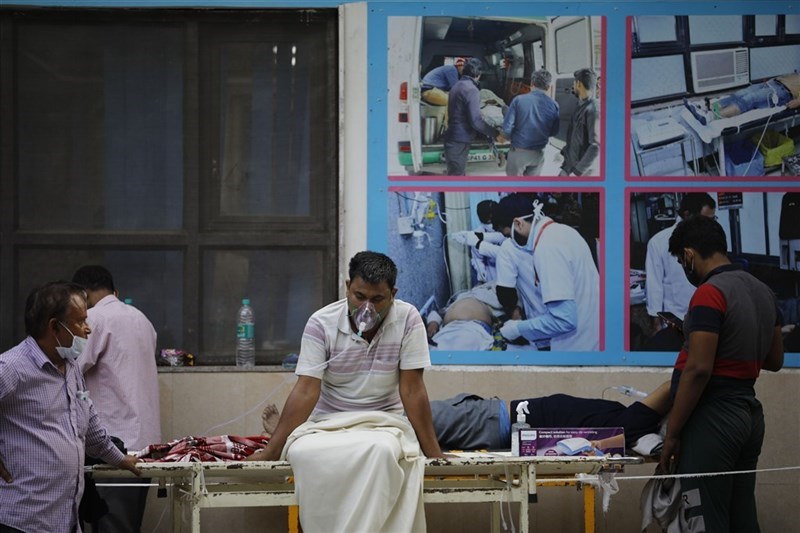 New Delhi, May 1 (CNA) A Taiwanese man was pronounced dead from COVID-19 in a hospital in India on Saturday, making him the first Taiwanese citizen who died of the coronavirus in the South Asian country since the pandemic was first reported in late 2019.
The 49-year-old man surnamed Yang (楊), a manager in a technology company based in the Indian city of Gurugram, was pronounced dead in a hospital in the city located in the northern Indian state of Haryana, after being hospitalized for the coronavirus since earlier this week, according to a source who requested anonymity.
His company has informed Yang's family and will cremate his body before Taiwan's representative office in India completes related administrative procedures in sending his ashes home, the source added.
Asked to comment, Taiwan's top envoy to India Baushuan Ger (葛葆萱) told CNA that his office had learned of the matter and will do its best to help Yang's family in arranging his funeral.
According to the latest statistics, Yang was among 11 Taiwanese citizens infected with the coronavirus as the country is hit by a deadly COVID-19 second wave that has devastated big cities like Delhi, Mumbai, Lucknow and Pune.
As of Sunday, India had recorded nearly 20 million confirmed COVID-19 cases, with 215,523 deaths and nearly 400,000 new cases confirmed in a day.
The source told CNA the Gurugram-based company has eight Taiwanese managers, all of whom had taken China's Sinovac vaccine.
However, five of the eight still became infected with COVID-19 earlier this week, but only Yang developed more severe symptoms and was admitted to a hospital.
Since his hospitalization, Yang's condition had improved before abruptly deteriorating Saturday afternoon, according to the source. Yang had asked for help from Taiwan's representative office in India to transfer him to a better-equipped hospital before he passed away, the source added.
(By Charles Kang and Joseph Yeh)