AEC plans warning system on Fukushima radioactive water release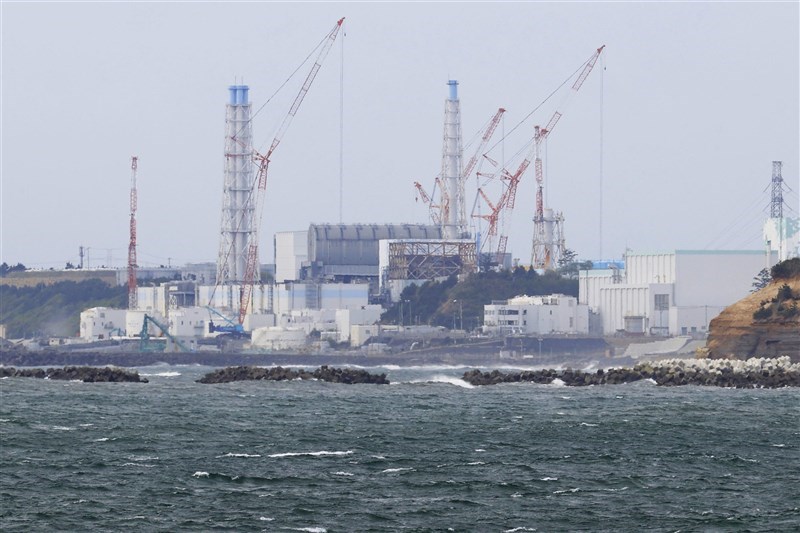 Taipei, April 17 (CNA) Taiwan's Atomic Energy Council (AEC) said on Saturday that it is planning to set up a warning system to closely monitor the waters around the country in the wake of a Japanese plan to release treated radioactive water from the disabled Fukushima nuclear plant into the Pacific Ocean in two years.
The AEC wrote a report in response to a request from lawmakers on assessing the possible impact of Japan's plan. In the report, the AEC said it plans to work with the Ocean Affairs Council (OAC) to spend one-and-a-half years to establish the warning system.
The AEC said the system is expected to monitor changes in ocean flow, adding that after Japan unveils more details about its water release plan, the warning system will be able to forecast the quantity of tritium, which will be the only radioactive substance remaining once the nuclear waste water has been treated.
On Tuesday, the Japanese government announced, following a Cabinet meeting, that it had decided to release the treated wastewater into the ocean, but that the actual discharge will not begin for another two years.
The wastewater was used to cool melted fuel rods in three nuclear reactors that were damaged during a major earthquake in 2011 and as such, is contaminated with radioactive materials.
The announcement sparked an outcry among neighboring countries such as China and South Korea, which fear that the radioactive wastewater will damage the marine environment and harm the fishing industry.
In Taiwan, the Ministry of Foreign Affairs said it has lodged a "solemn representation" concerning Japan's recent decision, and has conveyed the concerns of different groups in Taiwan to the Japanese side.
However, the United States has voiced support for Japan's decision, saying that Japan "appears to have adopted an approach in accordance with globally accepted nuclear safety standards."
The AEC report showed that the released radioactive wastewater could bring pollutants into the waters around Taiwan as the wastewater flows along with the ocean current to Taiwan's waters.
However, the AEC said the impact will depend on how the wastewater will be released, the density and frequency of the release, the distance between the release devices and the ocean, as well as seasonal factors.
In addition to the planned advanced warning system, the AEC said the council has teamed up with the Council of Agriculture to lay out a program to monitor tritium levels and take fishery samples to analyze fish harvests in the waters around Taiwan.
The AEC said it will exchange information with Japan and conduct an assessment to ensure that the tritium levels will be capped based on global nuclear safety standards.