Multiple passengers reported with 'no vital signs' in train derailment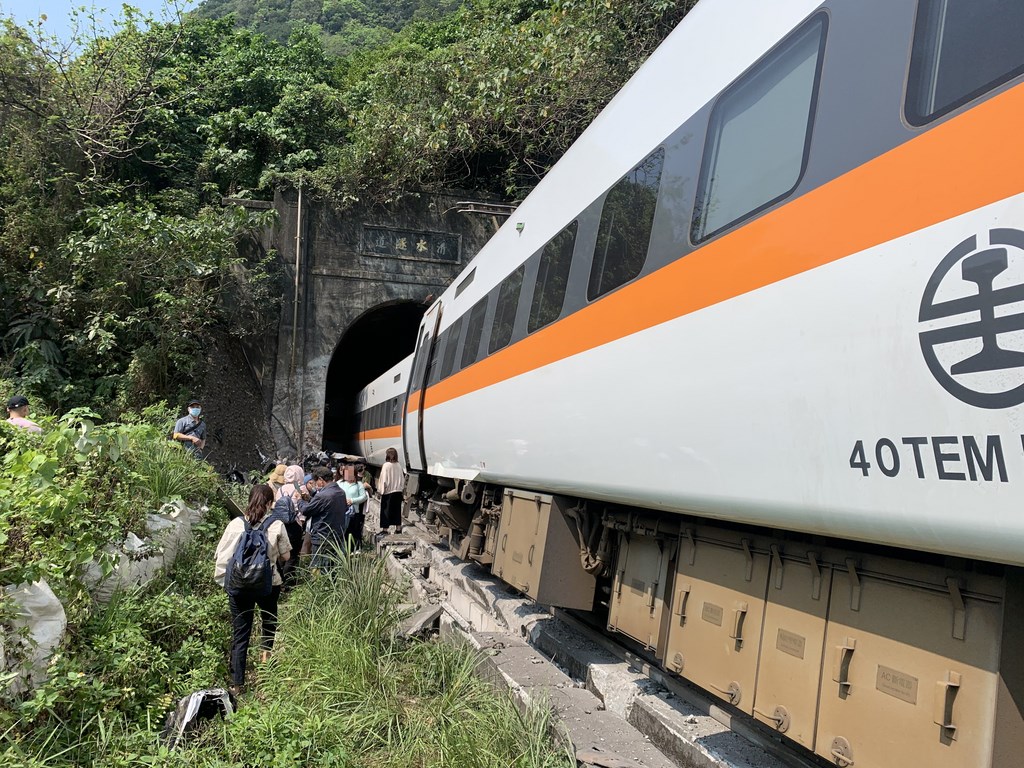 Update: 'It was totally dark. Nobody knew what to do,' says passenger
Taipei, April 2 (CNA) A Taroko Express train carrying about 350 passengers derailed in a tunnel in Hualien, eastern Taiwan, resulting in emergency services reporting multiple persons with "no vital signs" Friday morning.
The incident occurred on the first day of the four-day Tomb Sweeping Festival weekend, according to the Taiwan Railways Administration (TRA).
The derailment happened at 9:28 a.m. as the No. 408 Taroko train, which departed from Shulin, New Taipei, headed to Taitung, with the train's second and third cars derailing, TRA said.
An emergency task force has been established to investigate the cause of the incident, TRA announced.