Taichung MRT Green Line gets positive ratings as trial runs resume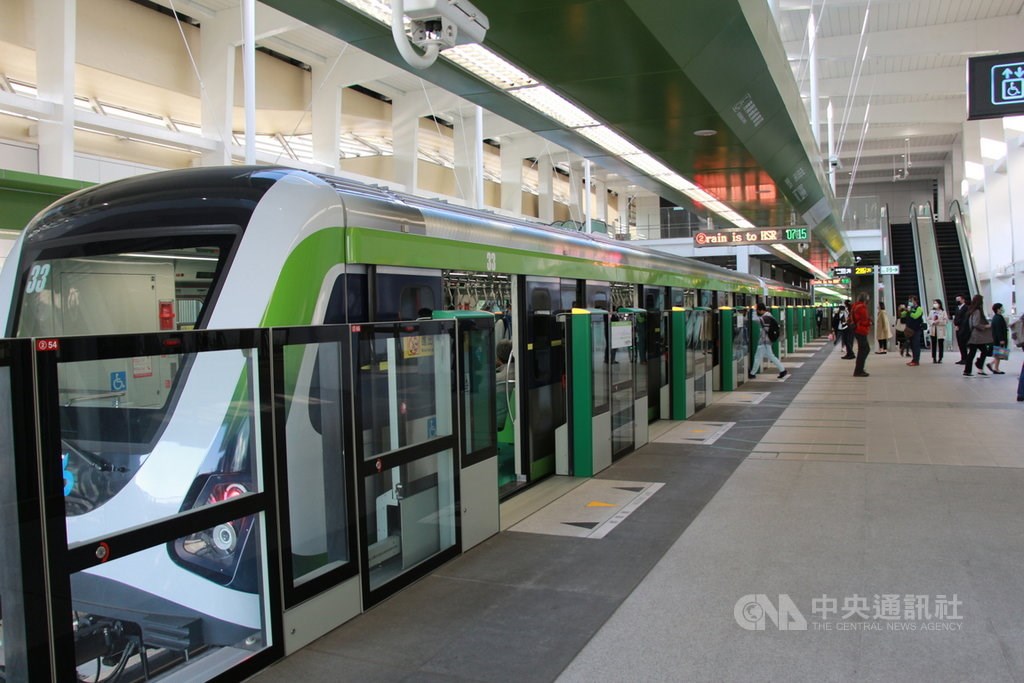 Taipei, March 25 (CNA) Passengers in Taichung have expressed satisfaction with the city's new Green Line on its mass rapid transit (MRT) system, which resumed trial runs Thursday after a four-month suspension due to mechanical problems.
According to some passengers, the stability of the ride has improved, and the overall service is better than when the first trial runs were launched last November.
A passenger surnamed Lin (林) said the trains now create less noise when they go around a curve, and the doors remain open longer to allow more time for boarding and alighting.
Other passengers said they are looking forward to the start of the full service, which was postponed from Dec. 19, 2020 due to mechanical problems.
The Green Line, the first to be completed on the new Taichung MRT system, was forced to suspend its initial test runs six days after they started on Nov. 16 last year.
According to the city government, the trains were malfunctioning because the couplings between the carriages had not been assembled properly.
A new date, April 25, has now been set for the start of commercial services, and free rides are being offered 6 a.m. to midnight daily during the test period, which will last until April 23, the city government said.
The Green Line extends 16.71 kilometers from Beitun Main Station in the northeast to Taichung High Speed Rail Station in the southwest, through 18 stations. The full ride takes approximately 32 minutes.
The construction of the Green Line was initiated in 2009, during the tenure of then Taichung Mayor Jason Hu (胡志強). The project has cost NT$59.3 billion (US$2.11 billion) so far, NT$32.8 billion of which was provided by the central government.