Six passengers die in tour bus crash on Suhua Highway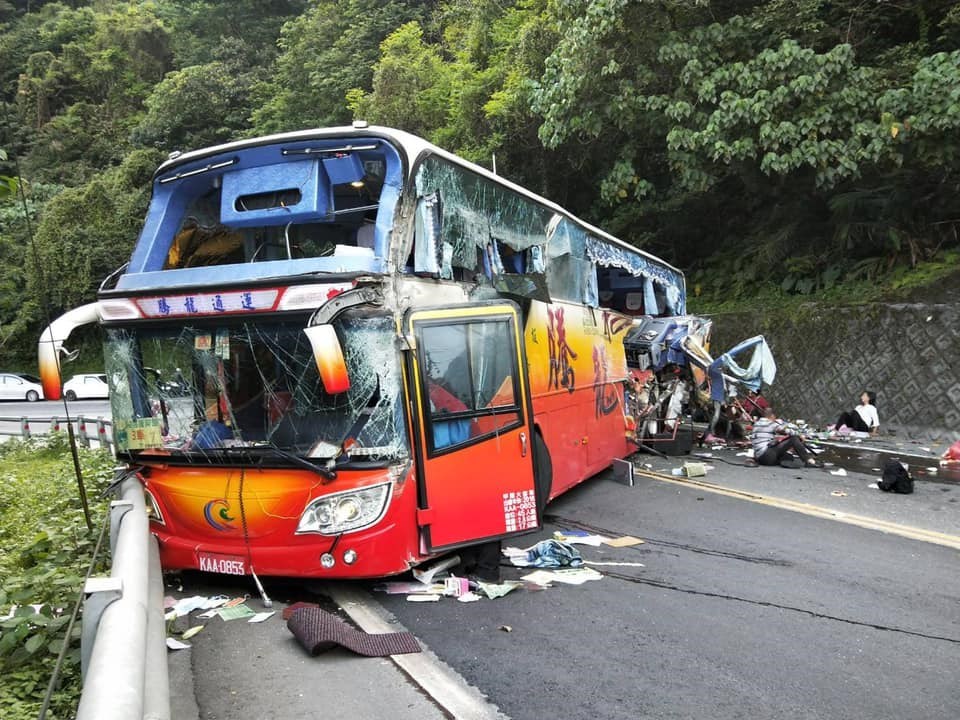 Taipei, March 16 (CNA) Six people were killed and several others injured Tuesday, when a tour bus ran off the road on the Suhua Highway in eastern Taiwan, the Tourism Bureau said.
The bus, carrying 45 passengers, was traveling through Suao Township in Yilan at about 4:35 p.m., when it crashed into the embankment on the section of highway that connects the Yilan and Hualien passes, the bureau said.
Six passengers died in the accident and nine were seriously injured, while 30 other people suffered slight injuries, the bureau said.
The vehicle was in a convoy of three buses carrying 130 people, all Taiwanese, on a group tour to Hualien that had been scheduled for March 15-16, the bureau said.
It was not immediately clear why the bus ran off the road, according to the Directorate General of Highways (DGH).
Citing its initial investigations, the DGH said the vehicle was manufactured in 2018 and had passed its most recent safety inspection in January this year.
The bus driver had no record of traffic violations, and his travel log showed no record of overtime work, the DGH said.