Prosecutors investigating cause of TRA crash that killed 2, injured 1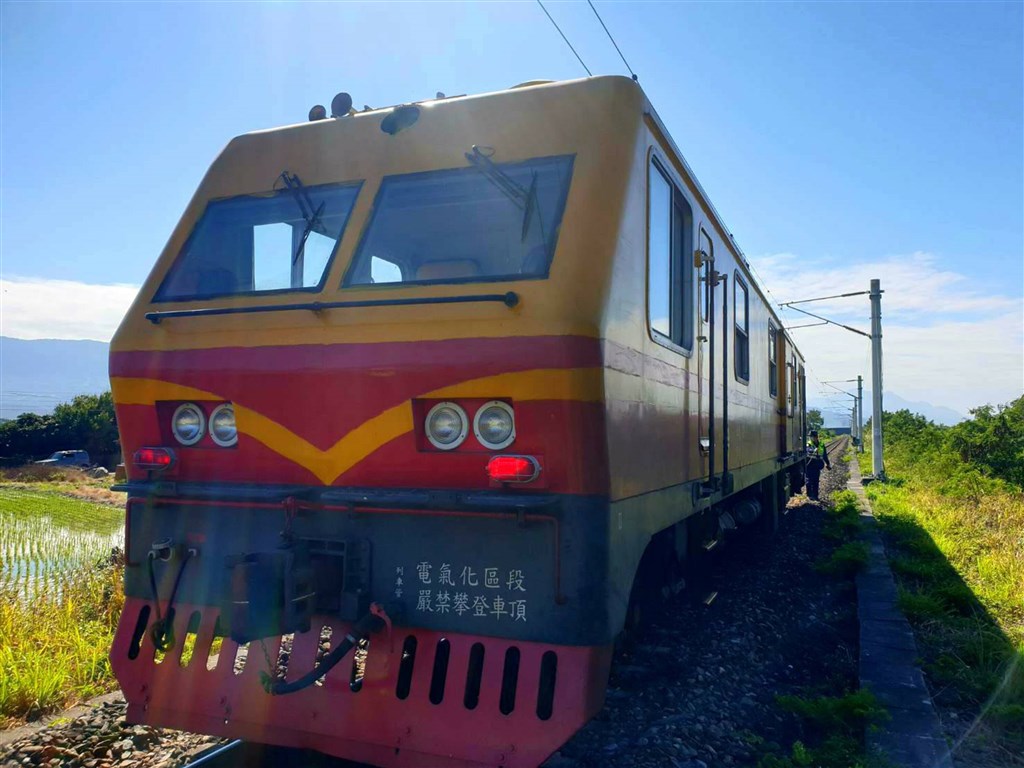 Taitung, Feb. 23 (CNA) The Taitung District Prosecutors Office and the Taiwan Transportation Safety Board (TTSB) said Tuesday that they had begun investigating the cause of an accident earlier that day in which a Taiwan Railways Administration (TRA) maintenance car slammed into a group of workers on the tracks, killing two and injuring one, near Haiduan Station.
At around 8:35 a.m., the TRA maintenance car crashed into three of a group of four workers carrying out track repairs, killing two men -- a 55-year-old surnamed Liu (劉) and a 49-year-old surnamed Pan -- as well as also injuring a third, surnamed Wang (王).
The fourth member of the group, who was standing off to the side when the accident occurred, said the train slid for around 200 hundred meters after hitting the men before coming to a stop.
Chen Ching-chih (陳境治), director of the Haiduan Public Health Center, said he and 11 colleagues ran one kilometer to the scene of the accident after receiving an emergency call and arrived to find Liu without signs of life, while Pan and Wang were semi-conscious with severe head injuries. Pan died a short time later.
According to the Railway Police Bureau, the two conductors driving the maintenance car said they sounded the train whistle to alert the men, but the fourth member of the group of workers appeared to contradict this, saying they had no advance warning of the train's approach.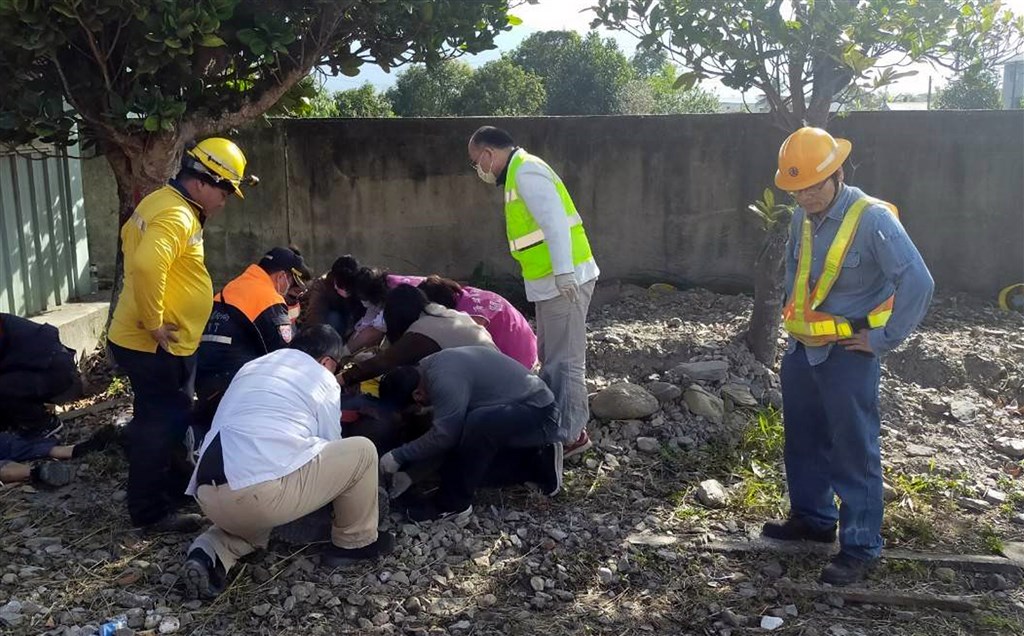 Following the incident, the Ministry of Labor (MOL) ordered a temporary suspension of track repairs in the area, while investigators from the MOL, the TTSB and the Taitung District Prosecutors Office began an official inquest into the crash, accompanying railway officials to the scene of the accident later in the day.
In response to the crash, the TRA's employee union did not rule out the possibility of seeking state compensation for the victims, but could do so only after investigators had determined the cause.
As news of the incident spread, accounts from eyewitnesses and acquaintances of those involved shed additional light on the two men killed.
According to one of his neighbors, Liu was the main caretaker of his junior high school-aged grandson, with whom he was described as being "joined at the hip."
Pan, meanwhile, had a daughter in second grade and a son in fifth grade, who were present at the hospital with other family members when he succumbed to his injuries.