One dead and nine injured in crash involving 20 vehicles
Read the updated article here
Taipei, Feb. 21 (CNA) One person has died and nine others were injured in a crash involving 20 vehicles on a highway near Chiayi and Yunlin counties' border Sunday morning.
The accident occurred around 7:30 a.m. at the northbound 254 mark of Provincial Highway No. 61 (Taiwan West Coast Expressway), according to the Chiayi County Fire Bureau.
Six large trucks and 14 cars were involved in the accident. One person died at the scene, and nine others were sent to the hospital for treatment, the bureau said.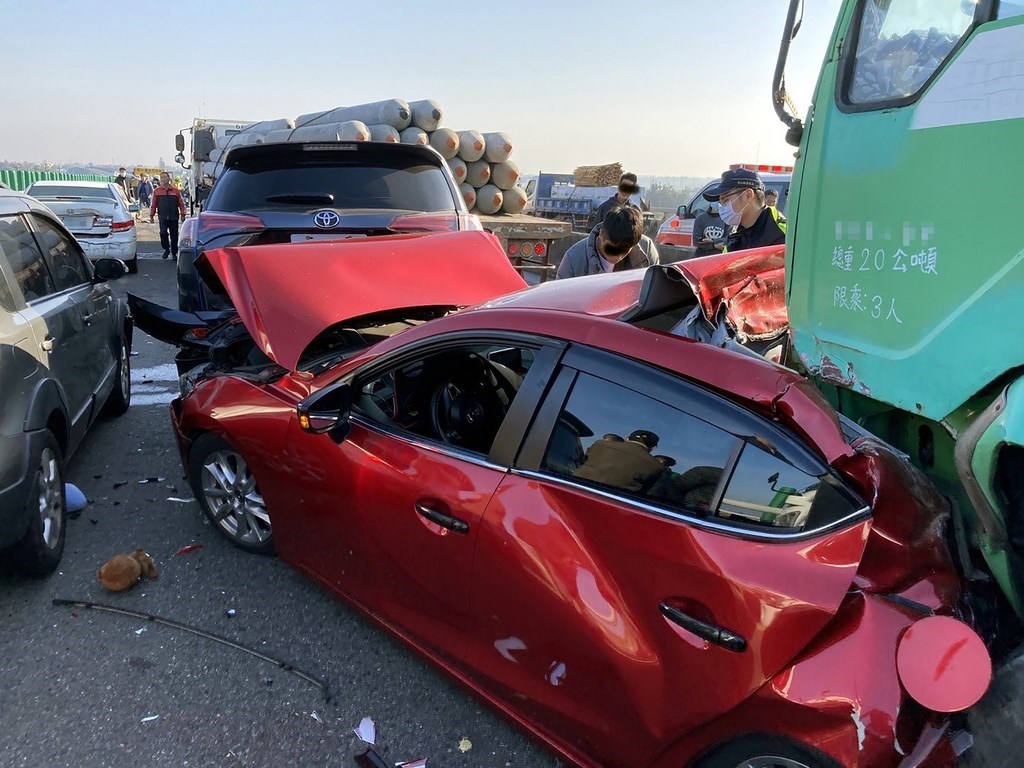 Eight of those hospitalized were conscious, but one had no signs of life, according to the fire bureau.
One of the injured told reporters that there was heavy fog in the area at the time and they could not see clearly as they drove downhill on the freeway.
Police have not yet determined what led to the accident and are investigating the cause.