More than 37% of vendors unlawfully sell cigarettes to teens: report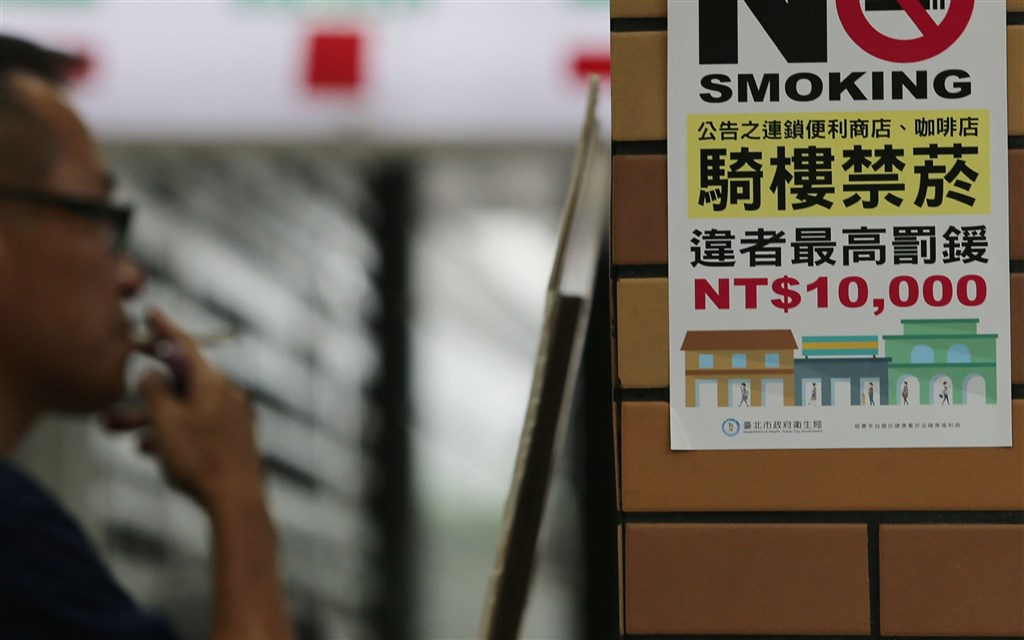 Taipei, Jan. 26 (CNA) Teenagers in Taiwan can easily buy cigarettes at 37.1 percent of stores across the country that sell the item, even though it is illegal, a government commissioned report that inspected 660 businesses has found.
The randomly selected businesses included grocery stores, internet cafes, convenience stores and other sellers nationwide, said the Consumers' Foundation, which was commissioned by the government to carry out the investigation.
The investigation was conducted April-October last year, with the buyers posing as high school students in uniform, the foundation said.
It found that teenagers were able to buy cigarettes at 47.6 percent of grocery stores and internet cafes, 41.6 percent of betel nut stands, 27.2 percent of convenience stores, and 21 percent of supermarkets and hypermarkets included in the investigation, the foundation said.
In the convenience store sector, the Hi-Life chain was the biggest violator of the law, with 46.2 percent of stores selling cigarettes to the "teenagers" in the study, the foundation said.
It said 26.4 percent of 7-Eleven convenience stores, 26.1 percent of FamilyMart stores, and 12.5 percent of OK Marts were also found to ignore the law, which bans the sale of cigarettes to buyers under the age of 18.
Among supermarkets and hypermarkets, buyers in the study were able to buy cigarettes at 38.5 percent of Carrefour locations, 22.9 percent of PX Mart supermarkets, 21.4 percent of Wellcome supermarkets, 16.7 percent of fishermen's association stores, and 13.8 percent of Simple Mart supermarkets, the foundation said.
At a press conference announcing the results on Tuesday, Wang Ying-wei (王英偉), director-general of the Health Promotion Administration (HPA) which commissioned the investigation, said the problem stemmed from a lack of training and information among vendors.
Citing a 2019 survey on teenagers' smoking habits, Wang said 55.1 percent of junior high school students and 67.3 percent of senior high school students who tried to buy cigarettes were able to do so successfully.
From 2017 to 2019, local health authorities issued around 400 fines annually that averaged way below the minimum NT$10,000 (US$352) stipulated in the Tobacco Hazards Prevention Act, according to government statistics.
Lu Meng-ying (呂孟穎), an official at the HPA's Tobacco Control Division, said the average fines were small because some of them were imposed on underage vendors and buyers, who are usually both students.
Under the Act, people who sell cigarettes to buyers under the age of 18 are liable to a fine of between NT$10,000 and NT$50,000.
According to Wang, the HPA is looking to amend the Act soon, to raise the fines to a maximum of NT$250,000.