Infant girl rescued from burning building dies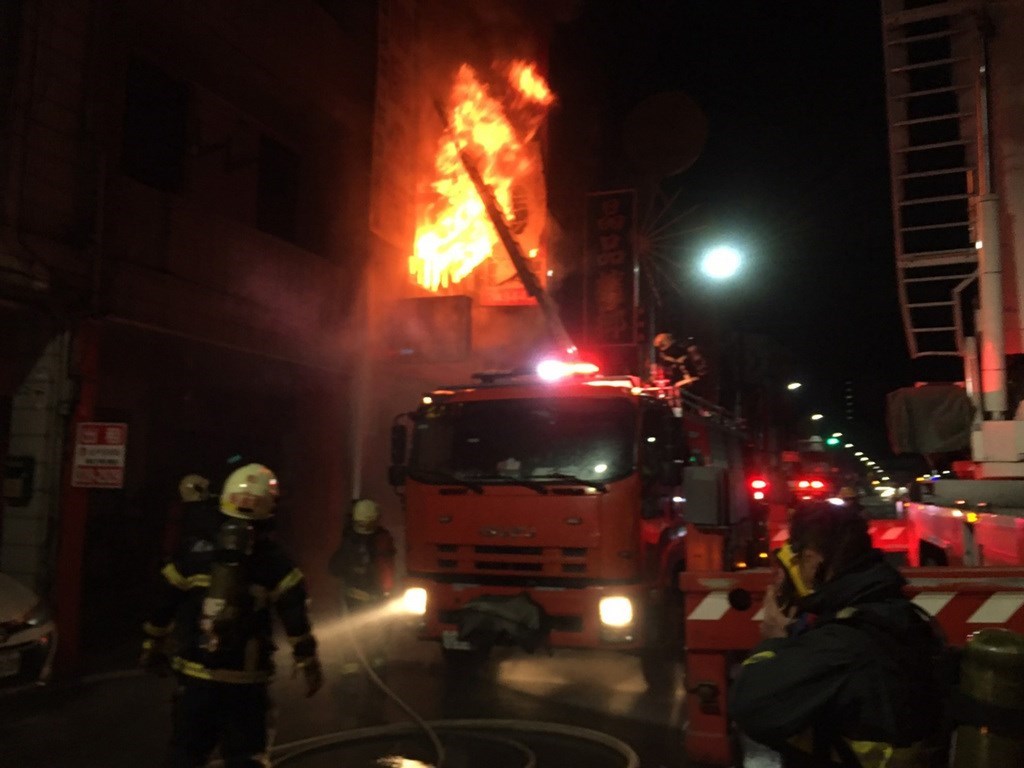 Kaohsiung, Jan. 16 (CNA) A one-year-old infant who was in critical condition after being rescued from a burning building in Kaohsiung early Friday died Saturday morning, a local hospital has said.
The victim, surnamed Chen (陳), died at the hospital from severe injuries, the Kaohsiung Chang Gung Memorial Hospital said, without disclosing further details about the girl's death out of respect for the family's wishes for privacy.
She was the fourth person to die from the fire, which occurred at a four-story building owned by her family in Fengshan District early Friday morning.
According to firefighters who arrived at the scene, the three other victims included the child's 33-year-old mother, who was holding her one-year-old daughter at the third-floor window calling for help.
The mother, who was originally from Vietnam, attempted to climb down a ladder with her child that firefighters had raised to rescue them, but she stumbled and fell, and subsequently died from a severe head injury the same day.
The child she was carrying was immediately rushed to the hospital.
Her 70-year-old Taiwanese mother-in-law surnamed Cheng (程) and her other daughter aged 10 were found dead inside the apartment, having succumbed to smoke-related injuries.
The mother's husband, identified by his last name Chen (陳), was out socializing with friends at the time of the fire and was questioned by police later Friday morning, Kaohsiung police said.
The cause of the fire is currently still under investigation.