CORONAVIRUS
/
Minister defends decision not to name hospital with COVID-19 staff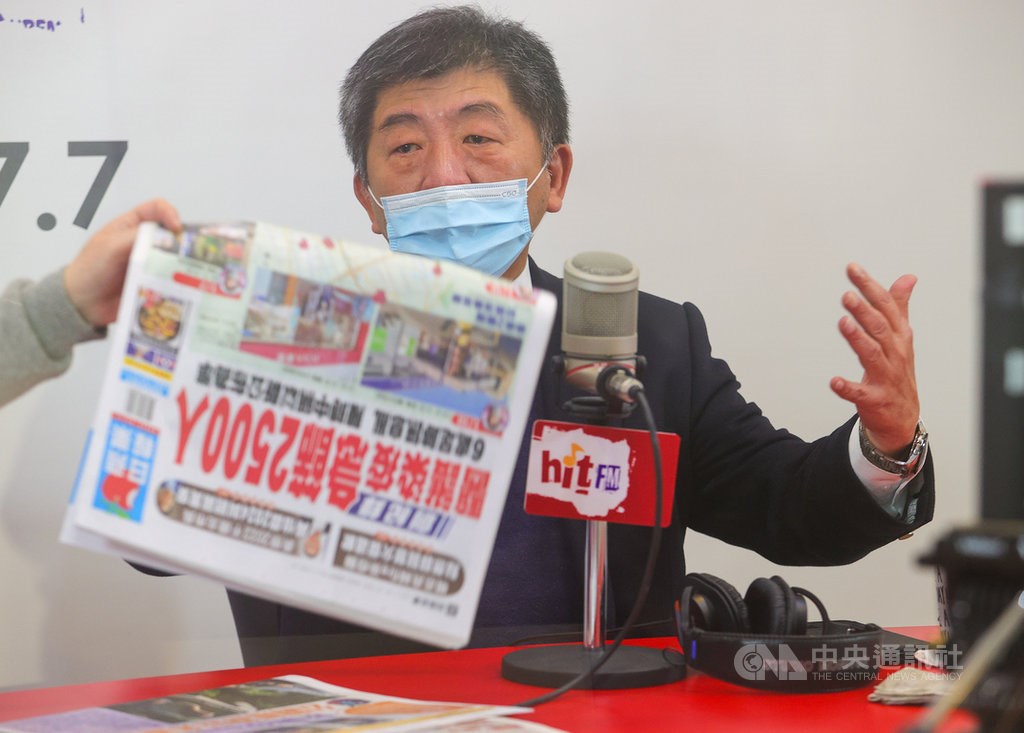 Taipei, Jan. 14 (CNA) Minister of Health and Welfare Chen Shih-chung (陳時中) on Thursday defended a decision not to make public the name of the hospital in which the two latest domestic COVID-19 cases work, saying that it was meant to prevent the hospital's other workers from being labeled.
According to the Central Epidemic Command Center (CECC), a doctor working at a hospital in northern Taiwan and his girlfriend, a nurse working in the same hospital, were confirmed on Tuesday as the nation's two latest domestically transmitted coronavirus cases.
The CECC did not identify the hospital's name, although it did publish a list of places in Taoyuan that the two had visited before being confirmed as having contracted COVID-19. Skeptics have been questioning the decision.
Asked to comment, Chen, who also heads the CECC, said during a radio interview Thursday that the authorities decided to withhold that information from the public to avoid spreading fear and panic.
"Once we identify the hospital in question, those who work there and the families and children of these healthcare workers will be labelled," Chen said.
Their family members may be told not to go to work or attend classes, he added.
He insisted that the CECC will continue to uphold the principle of not identifying the location where an infection occurs, "unless it is absolutely necessary."
Chen also defended the decision that it took a day before the CECC announced a list of places in Taoyuan where the two patients had visited.
The minister said the hospital where the two patients work is the place with the highest risk of infecting others with COVID-19.
It had been two or three days since the two visited other locations, including a coffee shop and a shopping center, and the risk of infection in these locations is relatively low, he said.
Scientific evidence has shown that coronavirus can survive on steel, plastic and cardboard for no longer than 72 hours, he said, adding that these locations have all been disinfected as well, he added.
Fortunately, the two patients have shown relatively mild symptoms, and so far, they have not infected others, including the 464 people with whom they are known to have had contact in the hospital, Chen said.
View All