CORONAVIRUS
/
New COVID-19 quarantine rules for South Africa, Eswatini arrivals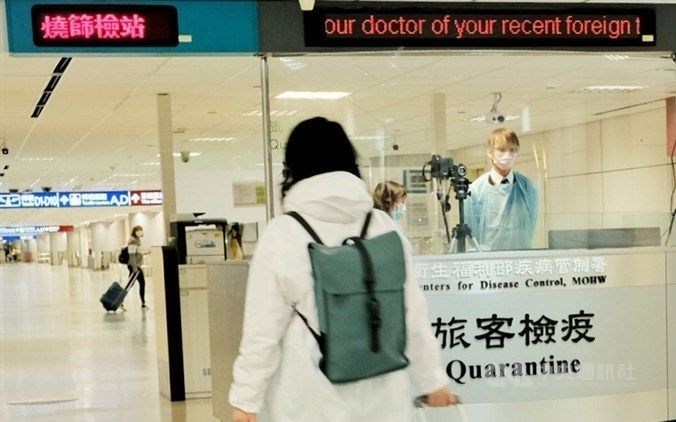 Taipei, Jan. 13 (CNA) Taiwan will launch new quarantine rules for travelers from South Africa and the Kingdom of Eswatini from Thursday in response to a traveler from Eswatini who has been confirmed with a new, more transmissible variant of the COVID-19 virus.
Beginning Thursday, all arrivals from South Africa and Eswatini, as well as travelers who have visited or transited through either of those countries in the two weeks prior to coming to Taiwan, will be required to stay in government-designated quarantine centers for 14 days upon arrival.
Travelers from the two countries will also be tested for COVID-19 on their first day of quarantine and prior to completing quarantine, the Central Epidemic Command Center (CECC) said.
They will not need to pay to stay at designated quarantine centers, as the CECC hopes to encourage travelers to honestly report their travel histories, CECC spokesman Chuang Jen-hsiang (莊人祥) said at a press conference.
The new measures have been launched in response to a new variant of the COVID-19 virus first detected in South Africa, which the World Health Organization has estimated is 1.5 times more transmissible than previous strains, said Minister of Health and Welfare Chen Shih-chung (陳時中), who heads the CECC.
The strain has been detected in at least 12 countries, Chen said, adding that not enough research has been done to determine whether it causes more severe symptoms.
Another factor is the high number of COVID-19 cases in South Africa, which has reported an average of 17,021 new cases daily over the past two weeks, said Chen.
The total number of cases in that country is nearing 1.26 million, with over 34,000 deaths, he said.
As there is a lot of travel between South Africa and Eswatini, the CECC decided to impose new quarantine rules on both countries, he added.
The new rules were announced on the same day the CECC reported that a man from Eswatini who traveled to Taiwan in December had been confirmed to be infected with the new South African variant of COVID-19, the first such case in Taiwan.
The man, who is in his 30s, came to Taiwan on Dec. 24 and began to have a headache and runny nose while in quarantine. His positive COVID-19 test result was announced by the CECC on Jan. 3.
View All