Tourists flock to Taipingshan to see snow, causing traffic congestion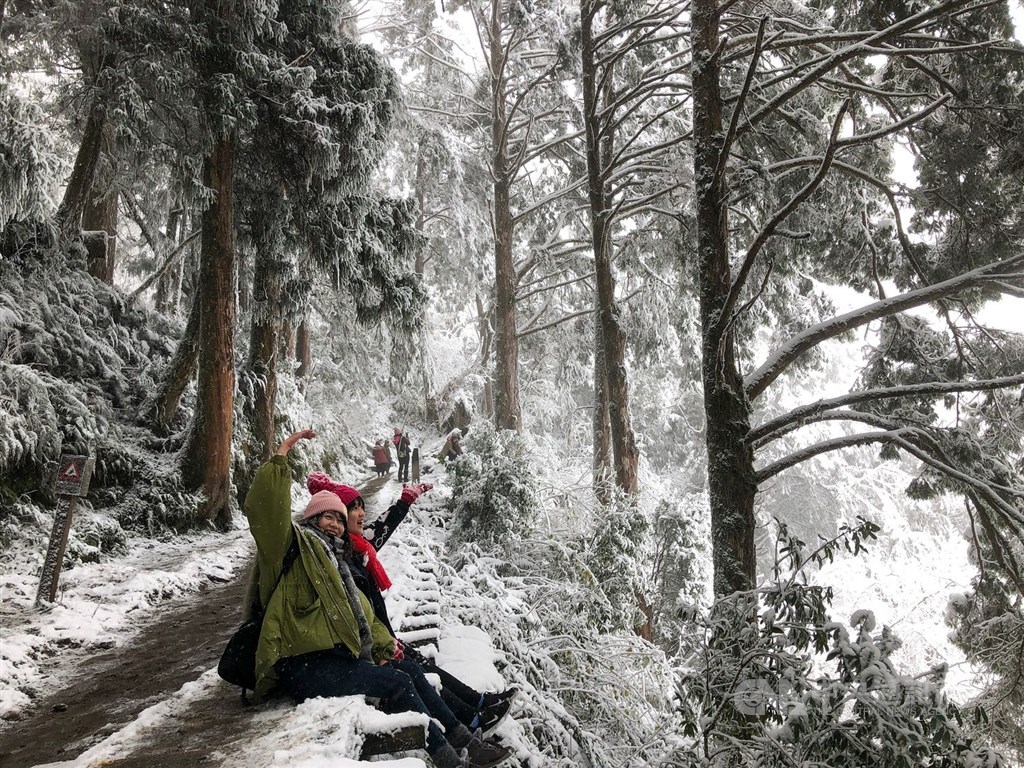 Taipei, Jan. 9 (CNA) A traffic jam was seen in Taipingshan in Yilan County, as tourists flocked to the mountain to see the snow, the scenic area administration in northeastern Taiwan reported Saturday.
The Taipingshan National Forest Recreation Area had to block tourists from entering as more than 1,000 vehicles had lined up since early morning, resulting in a 6-kilometer-long backup from the gate, said its official Huang Hsin-wei (黃信偉).
The 1,900-meter mountain had accumulated 15 centimeters of snow by Saturday morning due to the drop in temperature, said Huang, adding that the park delayed its opening from 4 a.m. to 6:40 a.m. to deice the roads.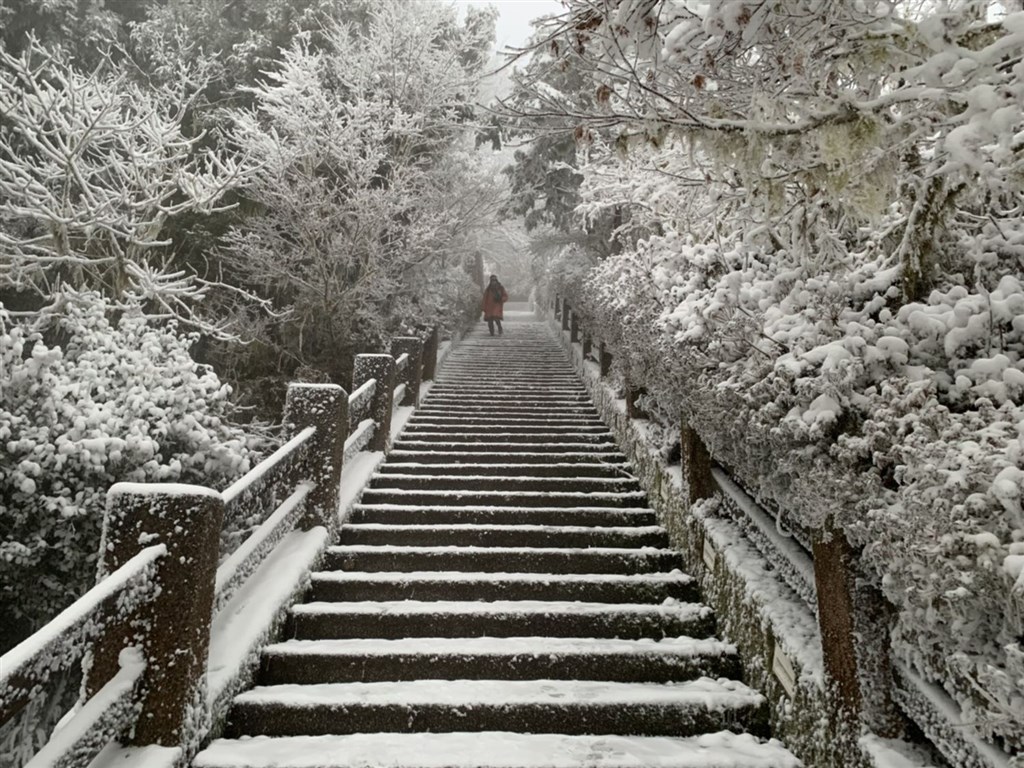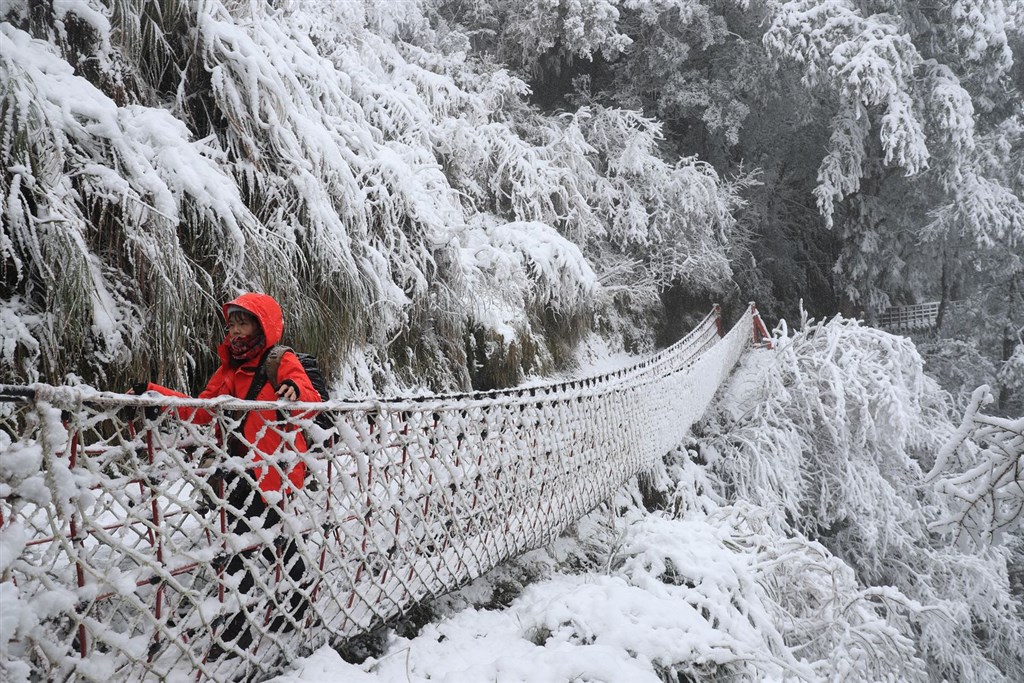 It started snowing on Taipingshan from the evening of Jan. 7 following a cold surge, which has brought rare winter views to other scenic spots across the country.
There were soft hail in Jiaming Lake in Taitung, eastern Taiwan, and rime ice in central Taiwan's Yushan, the country's highest peak.
Meanwhile, Wu Te-fa (吳德發), manager of Kuaigu Inn in Beidawu Mountain, Pingtung County, said rime ice was seen on the treetops, ground and fences, attracting about 200 tourists to the area in southern Taiwan.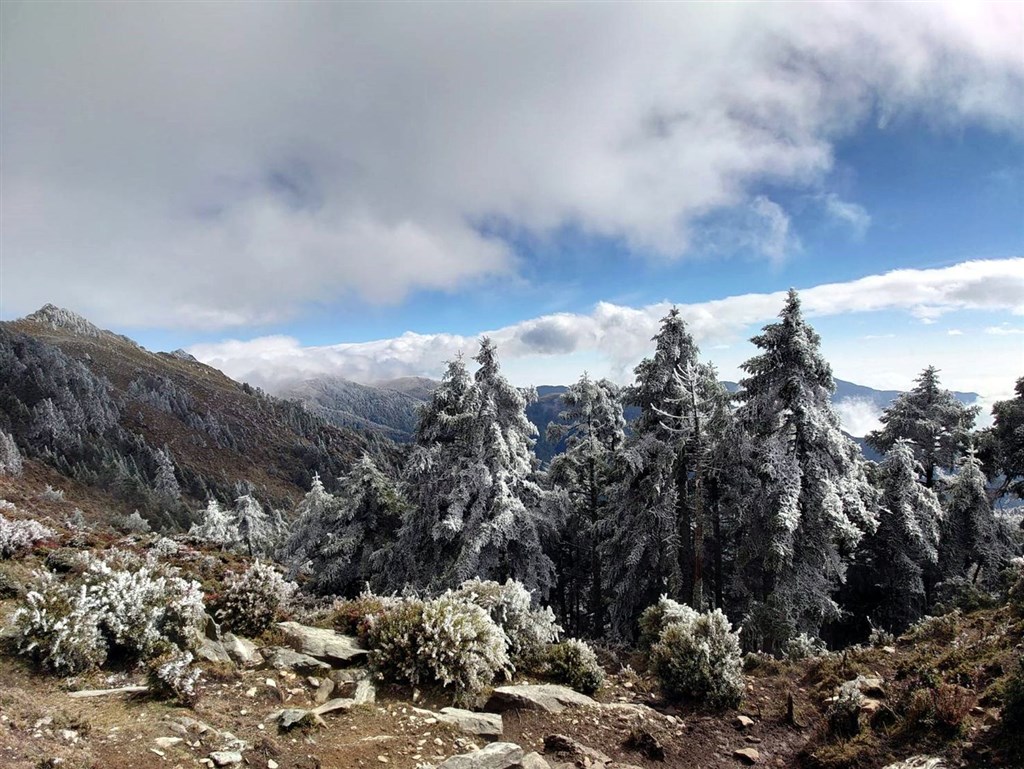 The splendid view is expected to last into Sunday, he said.
In Yushan, however, icy roads and strong gusts have prevented about a dozen mountain climbers from reaching the summit.
According to the Central Weather Bureau (CWB), the cold surge will continue affecting the island through daytime Sunday, when temperatures are forecast to rise slightly.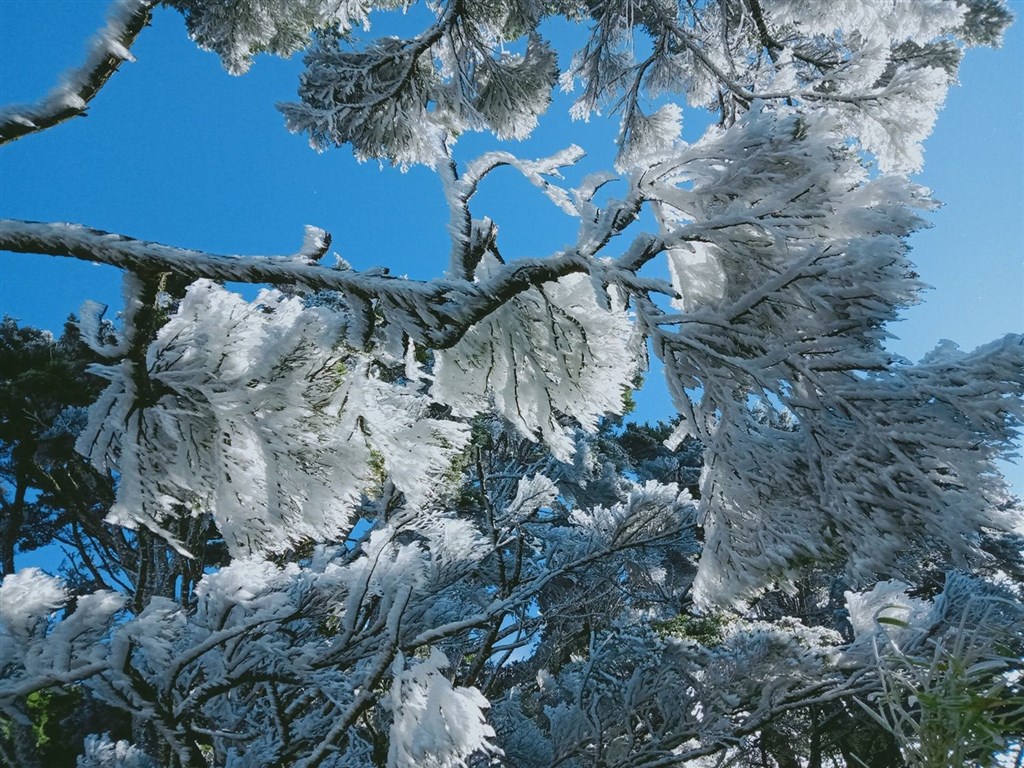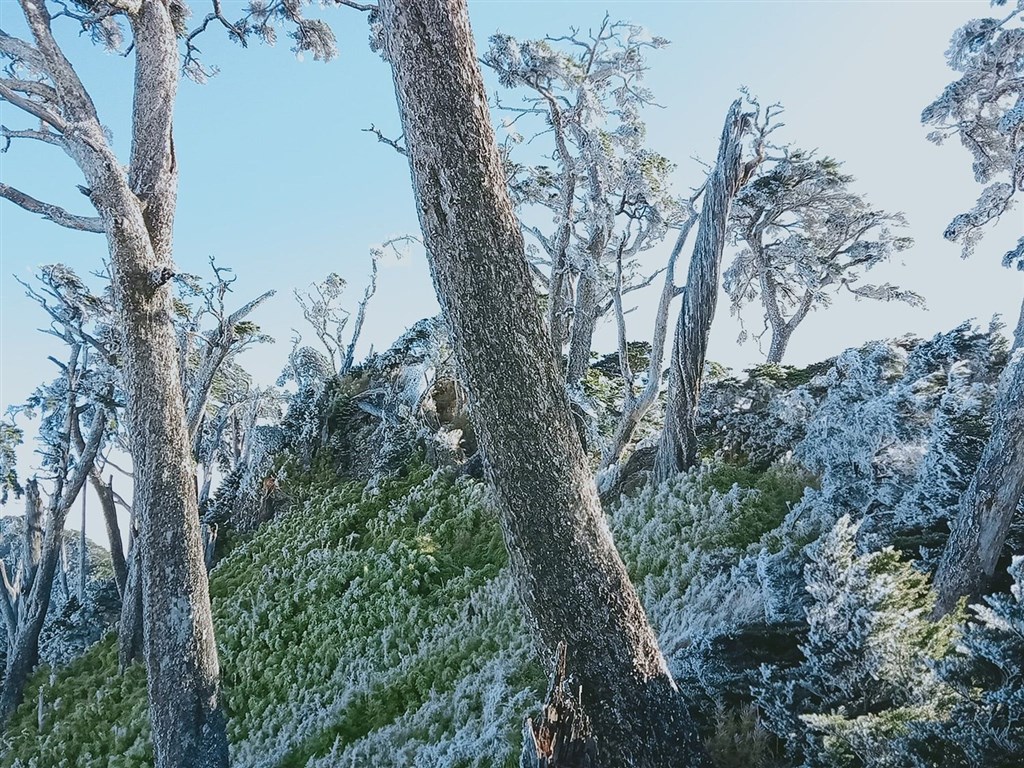 The bureau has issued warnings of low temperatures for Saturday throughout the country, except for Pingtung County in southernmost Taiwan and outlying Penghu County.
According to the warnings, most regions could either see a minimum ground-level temperature below 6 degrees, or below 10 degrees, but with temperatures remaining below 12 degrees for 24 hours, the CWB said.
However, there likely will be less moisture, and showers could be limited to eastern Taiwan and mountainous parts of the country, it said.
Wu Der-rong (吳德榮), an adjunct associate professor of atmospheric sciences at National Central University, said another wave of cold air could start affecting Taiwan from Monday, sending lows overnight to 8 degrees in low-lying areas in northern Taiwan.
That will bring another chance of snow in Taipingshan, he added.