Temperatures in Taiwan's low-lying areas drop to lowest this season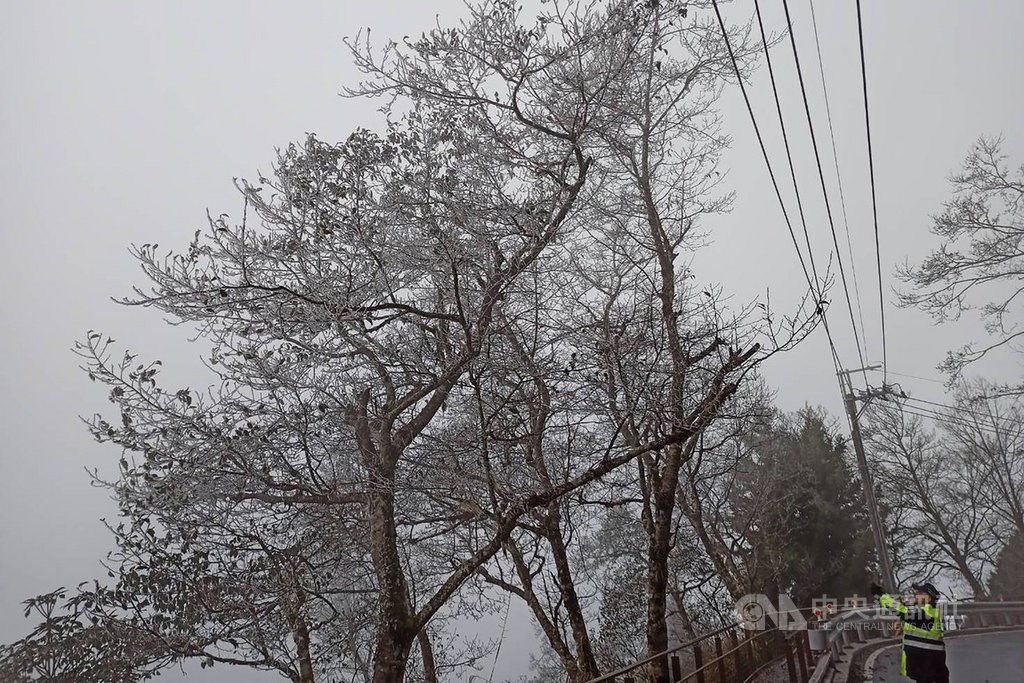 Taipei, Dec. 30 (CNA) Low-lying areas across Taiwan on Wednesday recorded their lowest temperatures this winter, with the arrival of a cold front, and the mercury is expected to drop further in the early hours of Thursday, according to the Central Weather Bureau (CWB).
The weather station in Fugui Cape, New Taipei, registered a temperature of 7.7 degrees Celsius at 5 p.m. Wednesday, the coldest among the 18 weather stations in low-altitude areas where the season's lows were recorded, CWB forecaster Lin Ting-yi (林定宜) said.
He forecast that the mercury will drop further late Wednesday night into Thursday morning, falling to around 6-8 degrees in northern and eastern Taiwan, with low-lying areas near mountainous areas seeing temperatures of 1-2 degrees. In central and southern Taiwan, temperatures of 9-10 degrees can be expected, Lin said.
As the cold front enveloped Taiwan, rime ice was seen Wednesday on trees in Yilan County in northeastern Taiwan, including in Taipingshan National Forest Recreation Area, which is about 1.9 kilometers above sea level.
Meanwhile, four elementary schools at high altitudes in Taoyuan City - Kuang-Hua, Gau-Yi, Ba Lung, and San Guang - have decided to suspend all classes on Thursday over road safety concerns, as the roads in those areas have become icy.