Lost, found anteater quarantined for 1 month: Taipei Zoo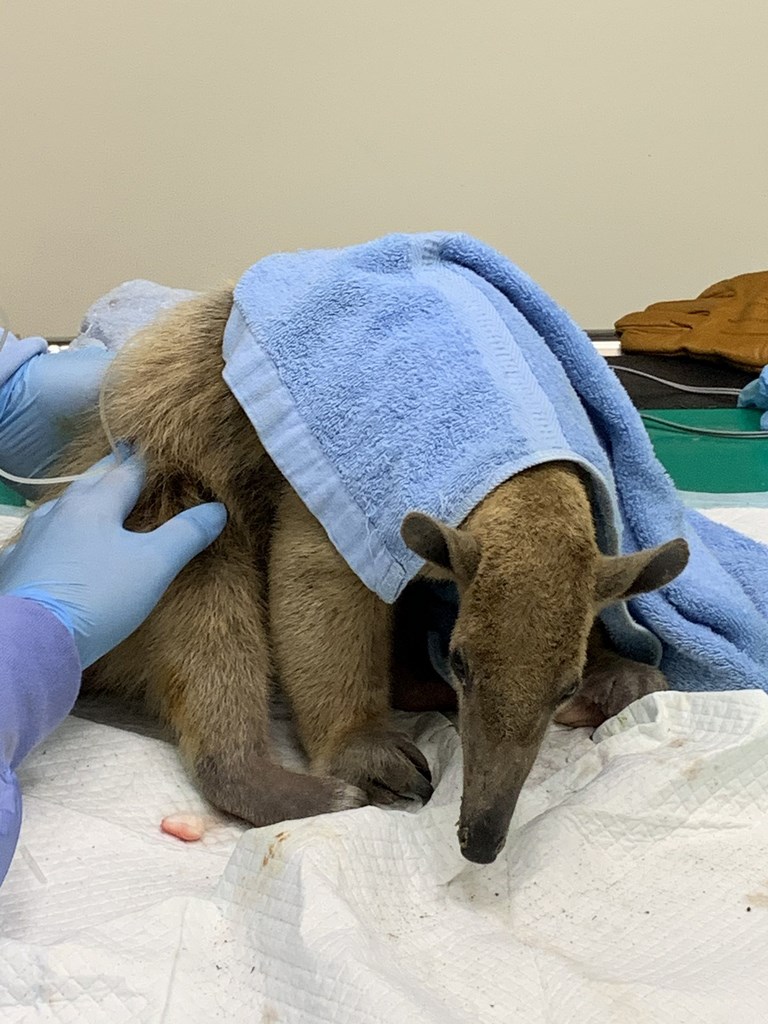 Taipei, Dec. 8 (CNA) An anteater that escaped from Taipei zoo with her pup on Sept. 1 and was found three days ago has been put into quarantine for one month, and no date has been decided for when it might be put on public display again, the zoo said Tuesday.
When the one-month quarantine ends, the anteater, named Hsiao Hung (Little Red), will be kept in an enclosure that is not open to the public, Taipei Zoo spokesman Eric Tsao (曹先紹) told CNA.
The anteater was acquired by Taipei Zoo in August 2018 and gave birth to a female pup, named "Hung Tou (Red Bean)," on May 10 this year.
Two days after the mother and pup were placed in the zoo's Tropical Rainforest Area on Aug. 30, they escaped by climbing over the electric fence.
The pup was found later in the day, but the mother was not recovered until Dec. 6, despite the zoo's best efforts, including the publication of a photo and notice in the media, to find the animal.
Hsiao Hung was spotted Sunday in New Taipei's Shenkeng District by a hiker, who called the zoo at around 1 p.m., after which a search team of 36 people was dispatched to the area, according to Tsao.
About an hour later, the animal was found, covered in mud, in the hollow of a tree trunk in a mountainous area of Shenkeng, 3-4 kilometers from the zoo, Tsao said.
The anteater, which has an identification chip, was examined by a veterinarian when it was taken back to the zoo, and it was found to be suffering from dehydration, anemia, low blood sugar, and low body temperature, Tsao said.
In the three months it had been in the wild, the animal had lost about 1 kilogram and sustained some scratches to the body, he said.
While a distance of 3-4 km might not sound very far, it was quite a trek for an anteater raised in captivity, and it managed to climb hills, find food and perhaps avoid stray dogs, Tsao said, joking that the animal should be renamed "'Rambo," after the tough war veteran character in an American movie series by the same name.
Meanwhile, a three-legged leopard cat that escaped from the zoo on Nov. 22 is still missing, zookeepers said.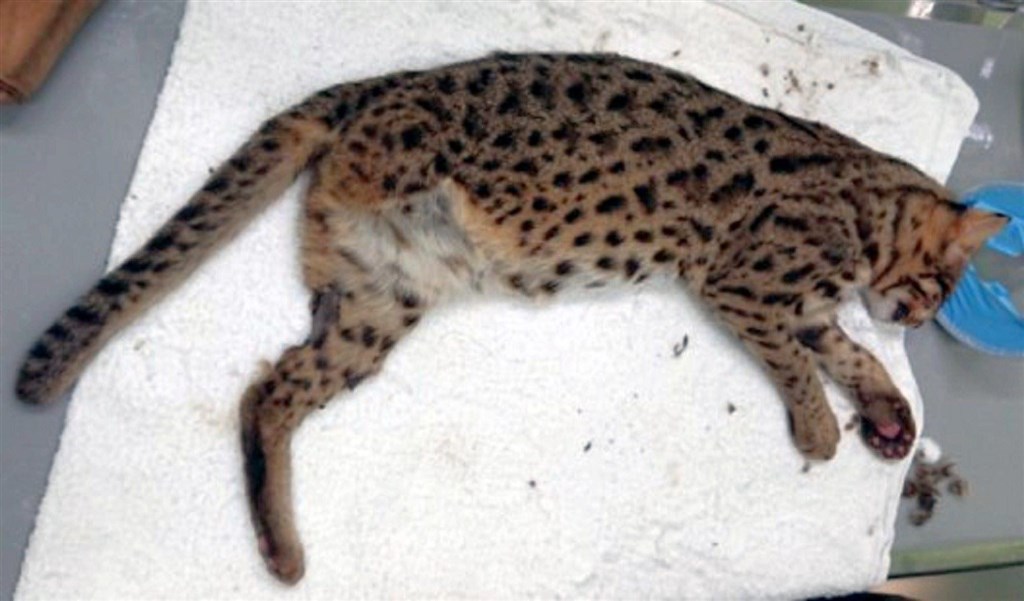 The 3-year old cat named Fei Fei lost its back right leg before it was sent to the zoo in June, zookeepers said, adding that they are still searching for the animal.