CORONAVIRUS
/
Taiwan to suspend entry of Indonesian migrant workers for two weeks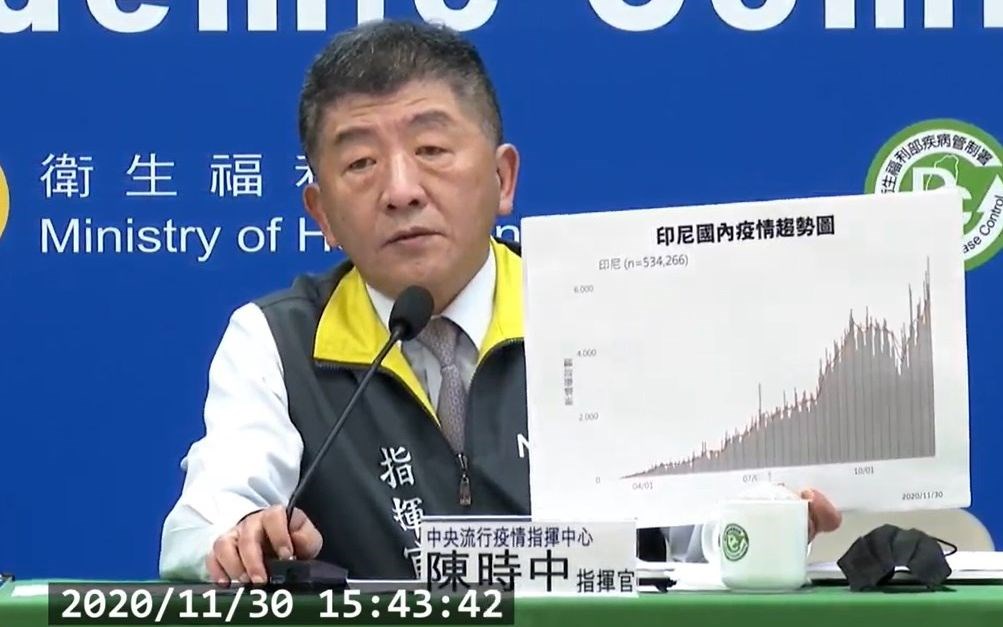 Taipei, Nov. 30 (CNA) Taiwan on Monday said it will temporarily suspend the entry into the country of Indonesian migrant workers for two weeks starting Dec. 4, following a spike in the number of confirmed COVID-19 cases from that country in recent days.
Taiwan's government will not allow entry by Indonesian migrant workers from Dec. 4-17 and will decide whether to extend the restriction or cut the maximum cap for accepting Indonesian migrant workers based on the latest number of pandemic cases in Indonesia at that time, according to a Central Epidemic Command Center (CECC) press release.
According to the CECC, an average of 677 Indonesian migrant workers entered Taiwan per week in November. The two-week suspension is expected to affect around 1,350 migrant workers, it noted.
The CECC called on employers who will be affected by the upcoming suspension to hire migrant workers from other countries or call the 1966 hotline or 02-8995-6000 for government assistance.
The decision was made after the CECC announced earlier that 20 out of 24 newly confirmed COVID-19 cases that day were Indonesian migrant workers.
To date, Taiwan has reported a total of 675 cases of COVID-19, of which it has classified 583 as imported. Among the imported cases, the No. 1 source is the United States with 109, followed by Indonesia at 103, according to CECC data.
Amid rising confirmed cases from Indonesia, local health authorities on Nov. 27 tested 939 Indonesian migrant workers currently under quarantine in Taiwan.
A total of 23 came back positive. Test results for three were released Sunday while the remainder were released Monday.
Prior to Monday's announcement, the CECC had already ordered all migrant workers coming from Indonesia to Taiwan to undergo 14-days of quarantine at government-designated sites starting Nov. 20.
Previously, only migrant workers hired by the local social welfare sector, such as caregivers, and individuals re-entering the country from Indonesia were required to undergo such quarantine. Those hired by local industries had to quarantine for two weeks at their residence in Taiwan as arranged by their employers.
Taiwan has also banned a total of eight Indonesian manpower agencies from sending migrant workers to the country due to the high percentage of COVID-19 positive cases among the workers they have sent.
View All