Taiwan supply plane denied entry to 'dangerous' airspace over Pratas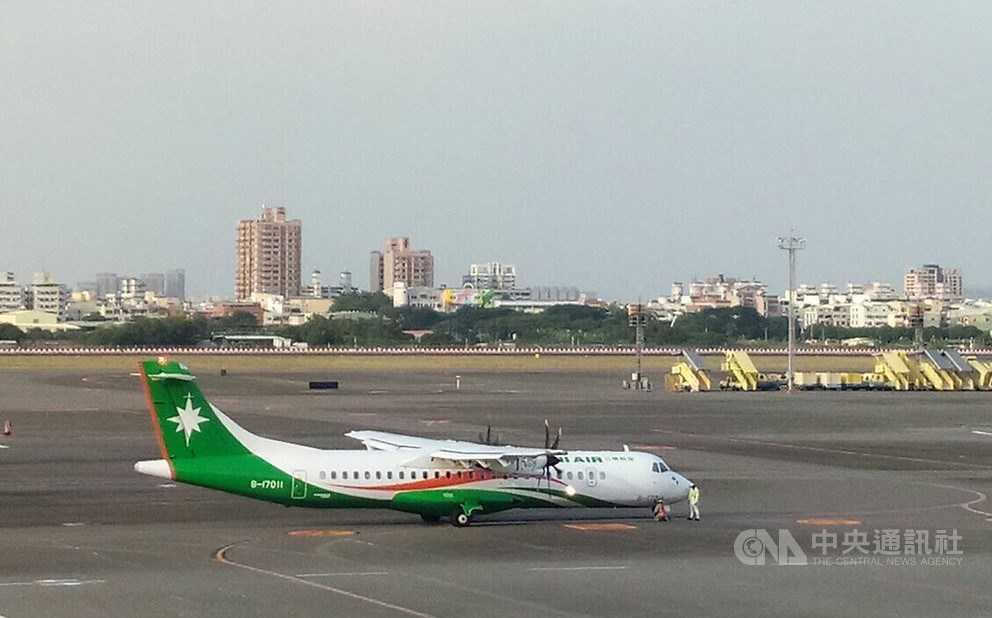 Taipei, Oct. 15 (CNA) A civilian aircraft from Taiwan chartered by the military was advised by Hong Kong air traffic controllers Thursday not to enter the airspace over a group of islands in the South China Sea because "dangerous activities" were in progress in the area, according to the Civil Aeronautics Administration (CAA).
The UNI Air ATR2-600 aircraft was carrying supplies to the 250 Taiwanese coastguard officers stationed on the disputed Dongsha Islands, or Pratas Islands, which are controlled by Taiwan.
The supply plane took off from Kaohsiung International Airport at 9:05 a.m., flying within the Taipei Flight Information Region (FIR), the CAA said.
At around 50-60 nautical miles before entering the Hong Kong FIR, however, Hong Kong air traffic controllers told the pilot that the aircraft was not allowed to enter the FIR, saying that it was on a route to an area in which "dangerous activities" were being conducted below, the CAA said.
The pilot tried to inquire when the "dangerous activities" would end, but he received no response from the Hong Kong air traffic controllers and eventually decided to return to Kaohsiung, where he landed at 10:22 a.m., according to the CAA.
The Dongsha Islands, administered by Taiwan but also claimed by China, are located about 310 kilometers southeast of Hong Kong and are within its FIR.
It has been a long-standing practice for Taiwanese air traffic controllers to inform their Hong Kong counterparts whenever a plane in the Taipei FIR is about to enter the Hong Kong FIR and is about 20-30 nautical miles away.
On the part of the Hong Kong air traffic controllers, they should issue an advance "Notice to Airmen" if there are hazards along the route, the CAA said, adding that no such notice was given Thursday.