CORONAVIRUS
/
COVID-19 testing should be stepped up at Taiwan's borders: expert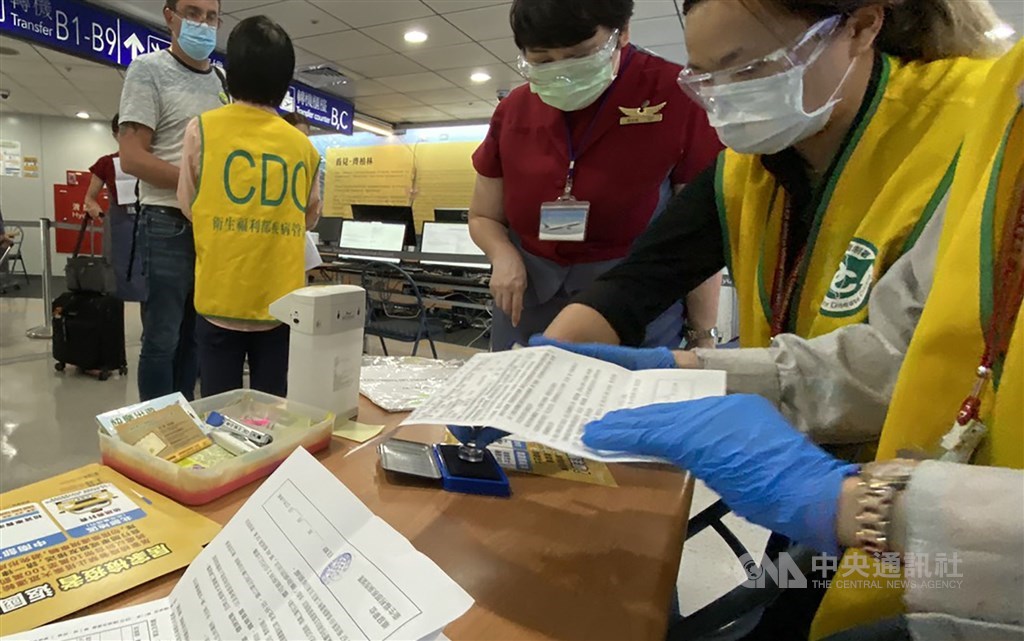 Taipei, Aug. 12 (CNA) A Taiwan public health expert on Wednesday said the country will see a rise in the number of imported COVID-19 cases as countries around the world struggle to contain the disease, and he suggested changing how arrivals from overseas are handled.
Globally, the number of people infected with SARS-CoV-2, the virus which causes COVID-19, has risen from 11.55 million on July. 5 to over 19.86 million on Aug. 9, said Chen Hsiu-hsi (陳秀熙), a professor at National Taiwan University's Institute of Epidemiology and Preventive Medicine.
"The total number of global infections will soon be as high as the population of Taiwan," Chen said at a press conference. Taiwan has a population of around 23.78 million.
Due to the surge in COVID-19 cases, Taiwan could see more imported cases, as has been the case in July and early August, Chen said, and he believed a stronger testing protocol was needed for overseas visitors or Taiwanese returning home, depending on where they were.
The government's decision to test all arrivals from the Philippines on July 26, may have to be repeated for arrivals from other high-risk countries, he said.
Chen said high-risk passengers should be tested on arrival, then quarantined and then tested again after five days, and testing for antibodies should be considered in addition to testing for the virus.
Currently, people arriving in Taiwan from overseas are put in home quarantine for 14 days but they are generally not tested unless they show symptoms associated with COVID-19.
Among the countries he pointed to as posing growing risks were the Philippines, Vietnam and Indonesia.
Of the 278 arrivals from the Philippines between July 1 and Aug. 8, about 5 percent tested positive for COVID-19, according to Central Epidemic Command Center (CECC) figures.
In Vietnam, a second wave of local infections broke out starting on July 25 that spread the virus from the central coastal city of Da Nang to other areas in the northern and southern parts of the country, Chen said.
In mid-July, Vietnam stood with Taiwan as COVID-19 success stories, but after months of no locally transmitted cases, total cases have surged to 847 as of Tuesday, according to WHO statistics.
"We need to put a priority on Vietnam, because we have many expatriates there, and it could play an important role in Taiwan's next surge of imported infections," Chen said.
Another country that needs to be watched closely is Indonesia because of the large number of migrant workers exported from the country, Chen said.
There were a total of 272,403 Indonesian migrant workers in Taiwan as of the end of June, Taiwan's Ministry of Labor figures show.
The Indonesian government said on July 30 that it was ready to start sending migrant workers again to 22 countries and regions around the world, including Taiwan, after a suspension of nearly four months due to the COVID-19 pandemic.
The number of COVID-19 cases in Indonesia has been climbing since March, with 13,567 new infections recorded from Aug. 2 to 8, Chen said, citing Indonesian figures.
Indonesia had recorded a total of 127,083 cases as of Tuesday, according WHO statistics.
Taiwan registered 32 new imported COVID-19 cases out of 54,458 international arrivals between July 1 and Aug. 8.
View All