Taipei records hottest temperature in city's history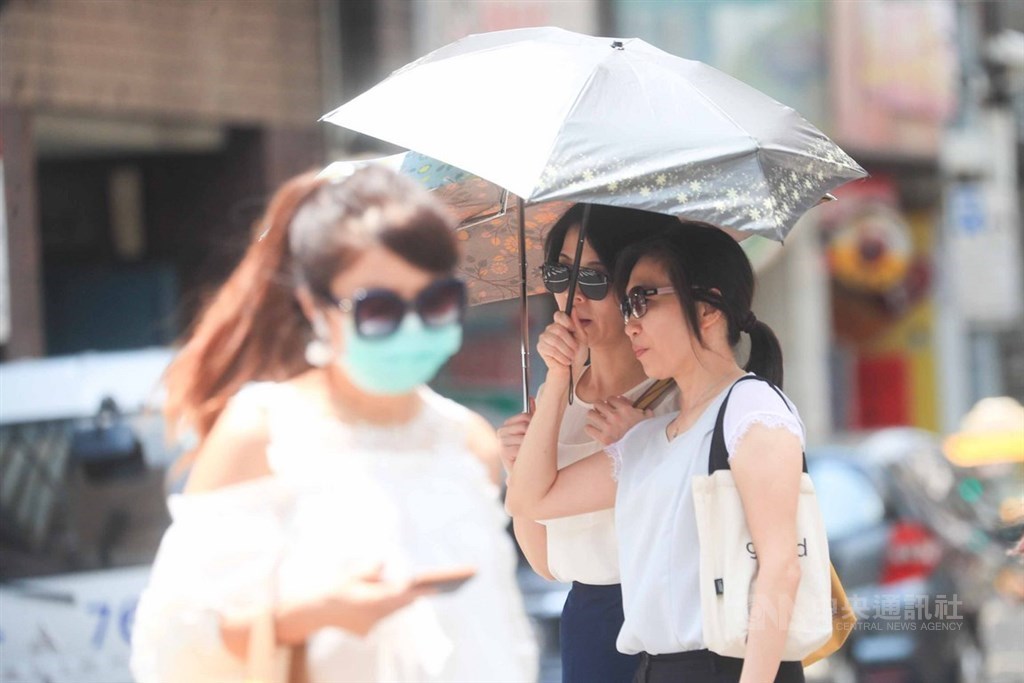 Taipei, July 24 (CNA) Temperatures in Taipei reached their highest level in recorded history in the city when the mercury hit 39.7 degrees Celsius on Friday afternoon, according to Central Weather Bureau (CWB) data.
The high temperature reading in Taipei lasted from 2:19 p.m. until 2:30 p.m., and was the highest recorded since a weather station was first established in the city in 1896.
The previous high in the city was 39.3 degrees recorded on Aug. 8, 2013.
Friday's high temperatures also surpassed 36 degrees in Taiwan's capital for a 17th day in a row, and were the highest anywhere in the country, followed by 38.6-degree temperatures in Hualien County.
Due to the combined effect of a Pacific high pressure front and warm air mass moving into Taiwan from China, the heat wave was also felt in other parts of Taiwan, with temperatures exceeded 37 degrees in parts of Taitung County, Hsinchu County, New Taipei, Yilan County, Taoyuan, Pingtung County, Yunlin County, and Chiayi City.
CWB forecasting center director Lu Kuo-chen (呂國臣) said the Pacific high pressure system is relatively strong this year due to the effects of global warming, leading to this summer's scorching weather around Taiwan.