Environmental groups to hold anti-air pollution march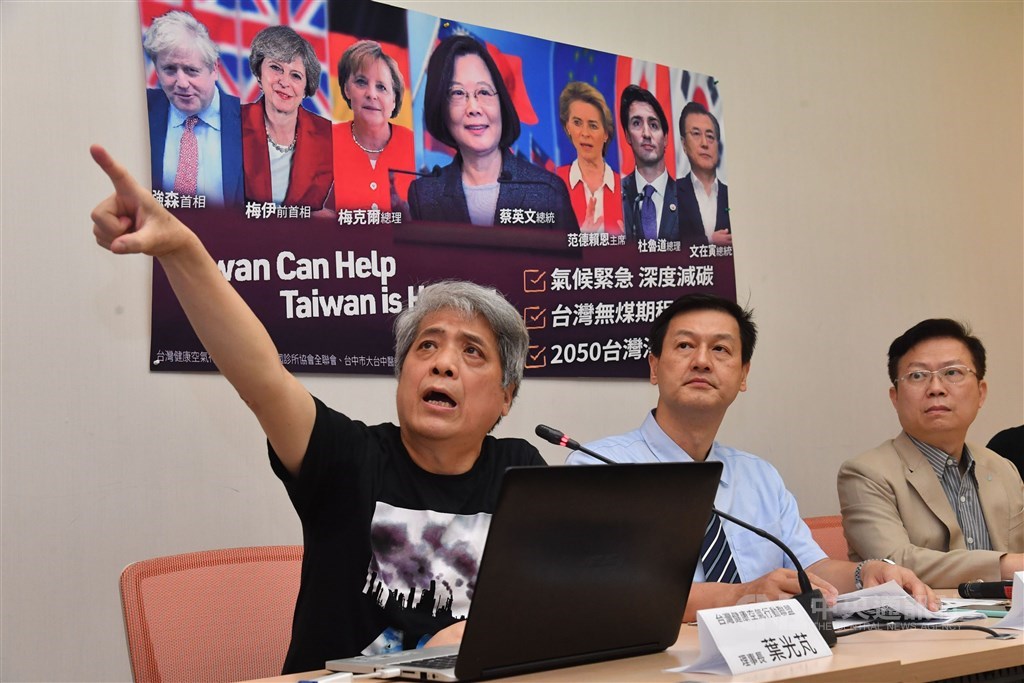 Taipei, July 8 (CNA) An alliance of environmental groups is set to march in Taichung on Aug. 8, to raise public awareness about air pollution and call for the building of a carbon-free homeland, organizers said Wednesday.
During a press conference at the Legislative Yuan, groups including Air Clean Taiwan (ACT) announced the objectives of the march, the first against air pollution and climate change since the COVID-19 pandemic in Taiwan was brought under control.
ACT head Yeh Guang-Perng (葉光芃) said the march coincides with the 11th anniversary of Typhoon Morakot, which hit Taiwan on Aug. 8, 2009, causing severe mudslides that resulted in 699 fatalities, making it one of the deadliest natural disasters in the country caused by extreme weather.
Since COVID-19 was brought under control in Taiwan, extreme severe weather events, such as heat waves and flooding, have been frequently reported around the world, Yeh said.
Meanwhile, ACT noted that according to 2018 government statistics, Taiwanese women have a higher life expectancy than men, a gap that has increased from 4.1 to 6.5 years over the past 50 years.
Meanwhile, UN Women statistics found that COVID‑19 seems to have hit men harder than women, with more men than women confirmed as having contracted the virus. In addition, fatality rates for men with COVID‑19 are higher than for women.
The International Federation of Gynecology and Obstetrics also confirmed that high air pollution could be a risk factor for severe COVID-19 cases, according to ACT.
Another reason it was decided to hold the march on Aug. 8, which is Father's Day in Taiwan, was to highlight this gender discrepancy, Yeh said.
The groups will call on the government to declare a state of emergency due to extreme severe weather and take action to cut carbon emissions by establishing a task force similar to Germany's coal exit commission, according to Yeh.
They will also urge the government to develop a timetable to phase out coal power and eventually reach zero net carbon emissions by 2050, Yeh added.