CORONAVIRUS
/
Taiwan to partially reopen to transit passengers Thursday (update)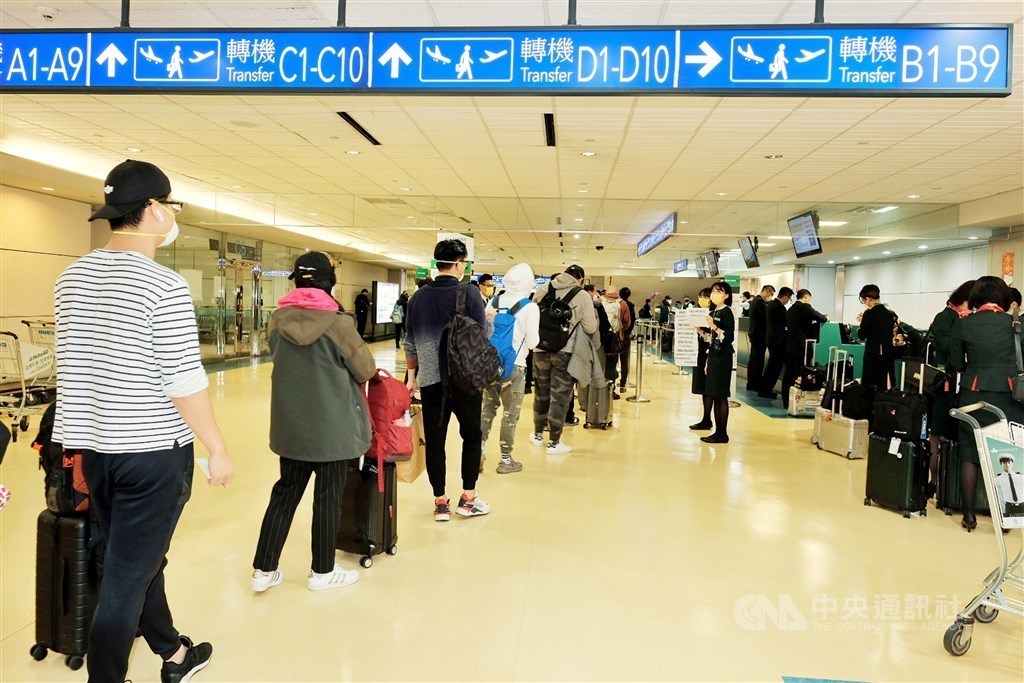 Taipei, June 24 (CNA) Starting Thursday, international air passengers will be allowed to transit through Taiwan Taoyuan International Airport, under certain conditions, the Central Epidemic Command Center (CECC) said Wednesday.
Transits will be allowed only for connecting flights operated by the same airline group and for a maximum stopover time of eight hours, CECC deputy head Chen Tsung-yen (陳宗彥) said at a press conference.
So far, only flights operated by the Evergreen Group, the China Airlines Group, and Cathay Pacific are included in the policy, and other airlines will be added on a rolling basis, Chen said.
Passengers on flights from mainland China will still be barred from transiting in Taiwan, but those traveling from Hong Kong and Macau will be allowed to do so, Chen said.
The restrictions on flights from China are being retained because of the current "chaotic" COVID-19 situation there, he said.
When the partial reopening to transit flights starts Thursday, airline personnel at Taiwan's main airport will be responsible for guiding passengers into the designated transit areas, where they can order and have meals delivered to them, Chen said.
In a statement on its website, the CECC said it has contingency plans in place for flight delays and sick passengers, but it did not give any details.
Earlier Wednesday, Transportation Minister Lin Chia-lung (林佳龍) said that passengers transiting in Taiwan will be allowed to visit duty-free shops, accompanied by an airport staff member.
Transit travel through Taiwan has been banned since March 24, as part of the country's COVID-19 prevention efforts.
View All