Kaohsiung house fire leaves 5 dead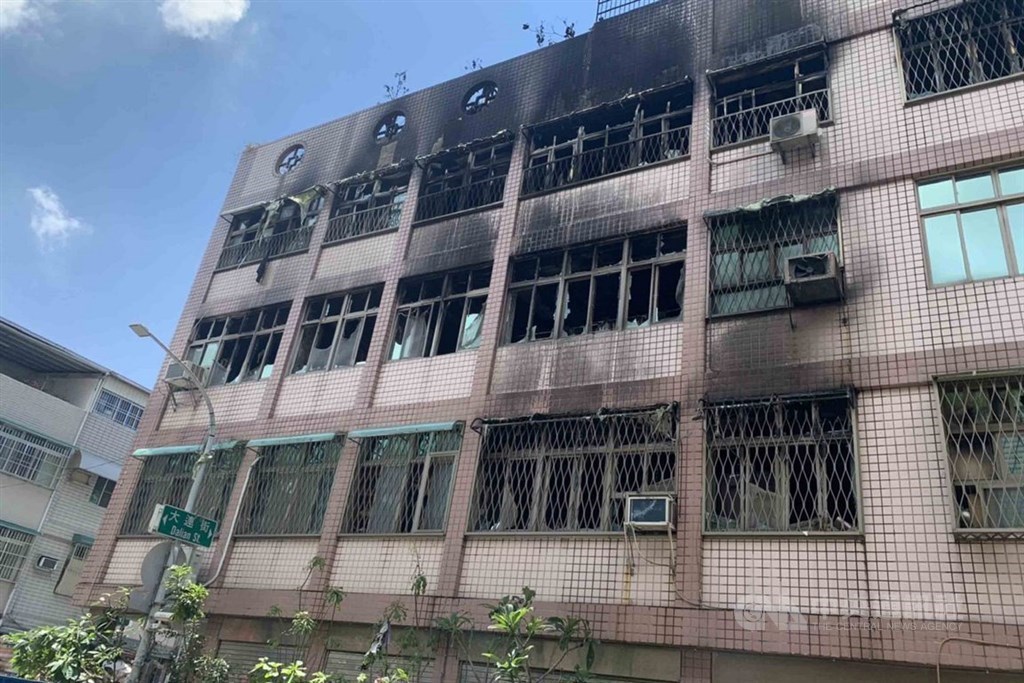 Kaohsiung, May 3 (CNA) A fire broke out Sunday in a five-story townhouse in Kaohsiung, leaving five dead, including three children.
The five were the daughter, son-in-law and three grandchildren of Lai Wen-ter (賴文德), former superintendent of Kaohsiung Medical University Chung-Ho Memorial Hospital and owner of the five-story structure, the Kaohsiung City Fire Department said.
The fire department said it received a call at around 7 a.m. about the fire on Dalian Street in Shanming District.
Smoke was already billowing from the second to fifth floors of the building when 40 vehicles, including fire trucks and ambulances, and 90 firefighters reached the site.
When firefighters rescued Lai and his wife on the third floor of the building, he reportedly told them there were two adults and three children trapped on the fourth floor.
Special search and rescue team members accessed the fourth floor and recovered the five from the burning building at around 8 a.m. but all were severely burned and had no vital signs. They were later declared dead at the hospital.
Seven people lived in the building, including Lai and his wife; their daughter Lai Wei-an (賴韋安), a doctor at Kaohsiung Chang Gung Memorial Hospital; their son-in-law Hung Yen-chieh (黃彥傑), a doctor in the Department of Family Medicine at Jiann Ren Hospital in Kaohsiung's Nanzih District; and their three grandchildren aged two to five, according to the fire department.
According to an initial investigation, the fire started on the staircase of the second floor and is believed to have been caused by a faulty electrical appliance.
The building was not equipped with a fire alarm system, the city fire department said.
Meanwhile, the installation of window security grills on the exterior to prevent burglaries would have made it difficult to escape from the fire, according to residents in the neighborhood.