Magnitude 4.8 earthquake rocks eastern Taiwan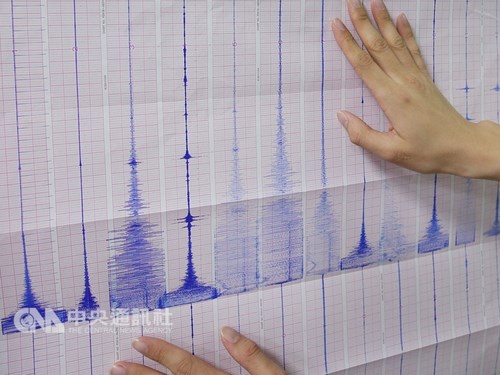 Taipei, Taipei, April 9 (CNA) A magnitude 4.8 earthquake hit eastern Taiwan at 7:49 a.m. Thursday, according to the Central Weather Bureau (CWB), but no damages or injuries were immediately reported.
The epicenter of the temblor was about 38.3 kilometers northeast of Hualien County Hall, and it hit at a depth of 24.3 km, the bureau's Seismology Center said.
The earthquake's highest intensity, which gauges the actual effect of a temblor, measured 4 on Taiwan's 0-7 intensity scale in Hualien and Yilan counties, while the intensity reached 2 in Nantou County, Taichung City and New Taipei City, according to CWB data.
The quake was also felt in several areas around Taiwan, such as Taipei City, Taoyuan City and Hsinchu County, at an intensity of 1, according to the CWB.