Cold surge forecast to hit Taiwan Sunday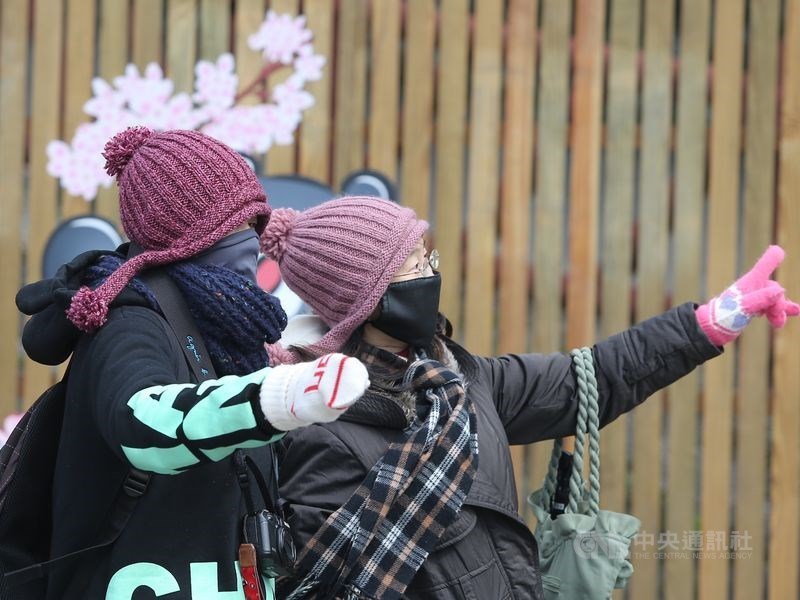 Taipei, Feb. 15 (CNA) A cold surge will arrive in Taiwan Sunday, sending temperatures plummeting to as low as 7 degrees Celsius in parts of the country early next week, the Central Weather Bureau said.
The mercury will begin to fall in northern Taiwan Sunday morning, with daytime highs hovering around 20 degrees, according to the bureau's forecast. In the rest of the country, highs will drop to 22-24 degrees in the afternoon, it added.
The cold surge is forecast to affect Taiwan until Wednesday morning, during which period overnight temperatures of 7-11 degrees will be likely in northern, central and northeastern Taiwan, and 12-13 degrees in the south and east, according to the CWB.
The bureau has issued an orange cold weather alert effective between Sunday night and Monday for Keelung, Taipei, New Taipei, Taoyuan and Yilan cities and counties.
The alert warns of persistent low temperatures of around 10 degrees or below.
A yellow alert has been issued for Hsinchu, Miaoli, Taichung and Kinmen, where temperatures will occasionally drop to 10 degrees or lower, according to the bureau.