Cloudy skies, occasional rain forecast for Taiwan Monday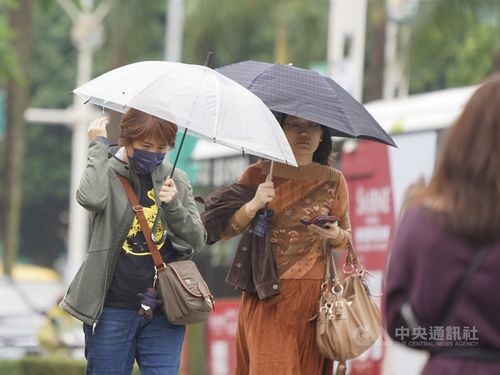 Taipei, Nov. 4 (CNA) Most parts of Taiwan will see cloudy skies and occasional rain Monday, with temperatures in the north ranging between 20 and 25 degrees Celsius, according to the Central Weather Bureau (CWB).
Throughout the day, sporadic showers can be expected in Taipei, New Taipei, Keelung, and the northeastern coastal areas, in particular, the bureau said.
Cloudy skies will prevail in most other parts of the country, with occasional showers in mountainous areas of western Taiwan, lasting into Tuesday, the weather bureau said.
Daytime highs will be 24-25 degrees in northern Taiwan and 30-31 degrees in central and southern Taiwan, the CWB said.
Nighttime lows, however, are likely to drop sharply in central and southern Taiwan, to 20-23 degrees, the CWB forecast.
It warned of strong winds and high waves in coastal areas north of Tainan; on the Hengchun Peninsula; in southeastern Taiwan, including Green Island and Orchid Island; and in the outlying Penghu, Kinmen and Matsu islands.
People engaged in outdoor activities in those areas are advised to exercise caution, the CWB said.
As of 2 a.m. Monday, Tropical Storm Halong was located about 3,500 kilometers southeast of Taiwan, moving in a northwesterly direction, and was unlikely to affect the country, the CWB said.