EVA Air cancellation of staff discount tickets ruled unfair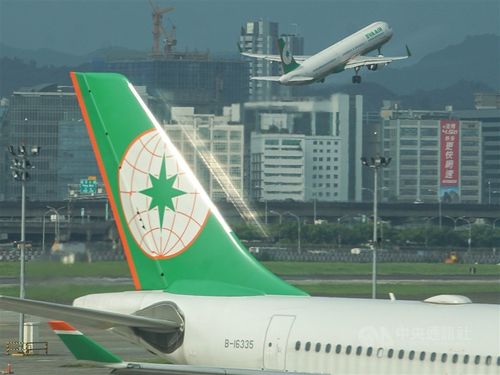 Taipei, Oct. 16 (CNA) The government has ruled EVA Airway's cancellation of staff discount tickets for flight attendants who took part in a strike earlier this year to be unfair, ending months of dispute between management and employees over the issue.
The ruling by the Board for Decision on the Unfair Labor Practices under the Ministry of Labor (MOL) in favor of the flight attendants came after the Taoyuan Flight Attendants' Union filed for a government ruling on the airline's move against them.
EVA Air will be fined between NT$60,000 and NT$300,000 for the violation, MOL officials said Wednesday.
The union, which helped hundreds of EVA Air flight attendants launch the strike from June 20 until early July, viewed the move as an unfair labor practice that breached the Labor Union Act.
According to the union, EVA Air published a notice May 8 warning that it would temporarily suspend annual bonuses, cut salary hikes or cancel discount tickets for flight attendants who joined the strike if their protests led to a drop in the company's revenue.
The union said that at the time, it immediately told EVA Air that the notice was illegal and asked it to revoke it to avert a scenario in which some flight attendants would be treated differently to others, but received no response from the airline.
According to MOL officials, it is true that a company's ability to distribute out annual bonuses to its employees is closely related to its profits.
However, the notice warning that staff discount tickets would be canceled over a three-year period for the strikers was disputable, and could be viewed as part of management efforts to dissuade them from taking part in the strike, the officials said.
As to video cameras installed by EVA Air to monitor the voting of fight attendants during the strike was also deemed an unfair labor practice aimed at creating a chilling effect among its employees, they noted.
Meanwhile, EVA Airways President Clay Sun (孫嘉明) said later Wednesday that he had not received the ruling and will consider filing an administrative appeal.