Two Indian exchange students drowned in southwestern Taiwan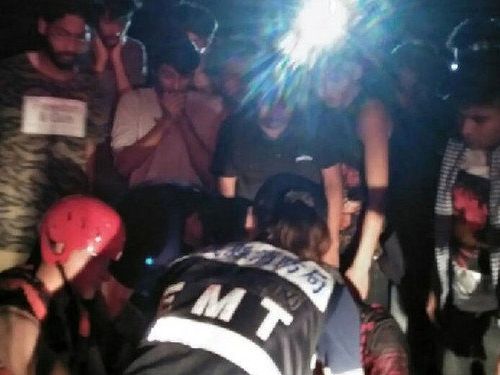 Taipei, June 11 (CNA) Two Indian exchange students died Tuesday after going for an early morning dip in a pond close to their dormitory at Nanhua University in the southwestern county of Chiayi, the local police department said.
The Chiayi County Fire Department received a report on the incident at 2:44 a.m. and rushed to the scene.
However, the two students were found to have no heartbeat after being pulled from the pond by police and firefighters.
They were officially declared dead after unsuccessful efforts to revive them at Chia-Yi Christian Hospital and Buddhist Dalin Tzu Chi General Hospital in Dalin Township.
According to the police, the students were being visited by two compatriots from National Formosa University in Yunlin County. The four friends drank alcohol and chatted in a pavilion next to the pond near Chi-Hsien dormitory into the early hours of the morning.
Three of the students decided to take a dip in the five-meter deep pond, but two got into difficulty. Their companions called the dormitory administrator for help and he immediately contacted the police.
According to the Chinese-language Apple Daily, the deceased students, both 21 years old, were on a one-semester exchange program and scheduled to return home on June 13.
Nanhua University declined to reveal the students' names.