Hail falls in Keelung, Chiayi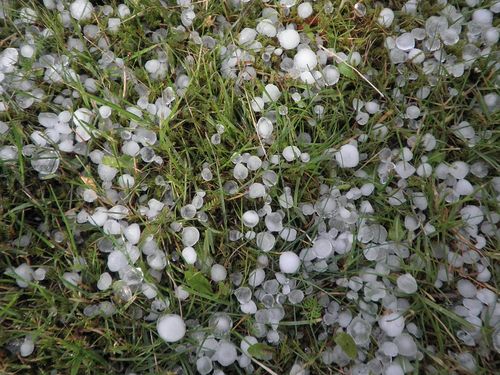 Taipei, June 7 (CNA) Hailstones fell in Keelung City and Chiayi County Friday afternoon, accompanied by a rumbling thunderstorm and lightning.
Video clips and photos taken in Nuan Nuan and Anle districts were posted by netizens on the Facebook page of a public group called Keelung People, showing the large hailstones that started falling at around 3:18 p.m.
"They are likely hailstones," Central Weather Bureau Keelung station chief Tang Shun-jan (湯舜然) said, "although no one reported it to the local weather monitoring station."
Some local residents rushed out of their homes to see what had hit their windows and roofs, with hail being a relatively rare phenomenon in Taiwan.
At about 4 p.m., hail also fell on Mount Ali, Chiayi County in areas with an altitude above 1,000 meters.
There have been no reports of damage or injuries as of press time.