Philippines authorities seize Taiwan-bound firearms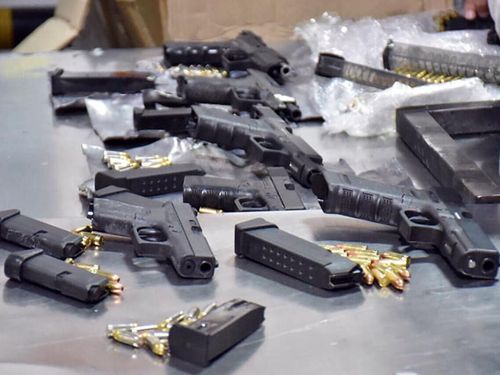 Manila, Feb. 14 (CNA) Authorities in the Philippines intercepted eight pistols, 20 magazines and 266 rounds of ammunition bound for Taiwan Wednesday.
According to a statement from the Philippines' Bureau of Customs, the arms, valued at US$9,728, were concealed inside shipments declared as solar panels and tool carts.
The packages were discovered at a warehouse in Ninoy Aquino International Airport, local media reported.
The Taipei Economic and Cultural Office, Taiwan's de-facto embassy in Manila, is coordinating with the Philippines to try to identify the intended recipients.