Traffic controls to be imposed for Yangmingshan flower festival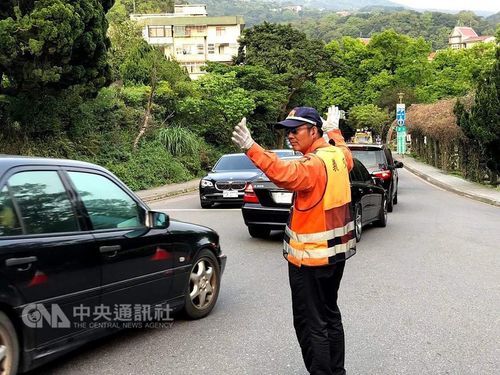 Taipei, Feb. 11 (CNA) Traffic controls will be put in place around Yangmingshan National Park starting Feb. 16 to cope with the crowds expected to visit the park during its annual flower festival, which runs this year from Feb. 15 to March 17.
The Traffic Division of the Taipei City Police Department said traffic controls will be enforced on a total of 11 days -- Feb. 16, 17, 24 and 28, and March 1, 2, 3, 9, 10, 16 and 17 -- to maintain order on the roads around the Yangmingshan area.
Checkpoints will be set up at the intersection of Yangde Boulevard, the main road to Yangmingshan, and Zhicheng Road, and the intersection of Yangde Boulevard and Zhishan Road Section 2, Lane 1 from 7 a.m. to 4 p.m.
When controls are in place, the only private vehicles to be allowed access will be those with a permit to travel up the mountain, the division said.
For private vehicles traveling down the mountain, checkpoints will be set up at the intersection of Yangming Road and Zhongheng Street, as well as at the intersection of Gezhi and Kaixuan roads between 2 p.m. and 6 p.m.
Flexible traffic controls will be implemented at other checkpoints, including the intersections of Gezhi and Jingshan roads, Yangming Road and Sinyuan Street, and at the start of Lane 71 of Zhishan Road Section 3.
Due to the expected influx of visitors and cars to the area during the 2019 Yangmingshan Flower Festival, the Traffic Division suggested that those wanting to visit the flower festival use public transportation.