American fugitive 3D gun maker forced to leave Taiwan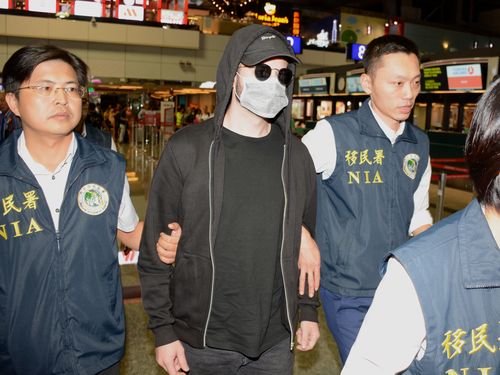 Taipei, Sept. 22 (CNA) An American citizen who fled to Taiwan after being accused of sexual assaulting a minor in Texas has been forced to leave the country on a flight scheduled to take off at 10 p.m. Saturday night, according to the National Immigration Agency (NIA).
Escorted by NIA officials, 30-year-old Cody Wilson, the owner of a company that makes untraceable 3D-printed guns who is wanted on an arrest warrant by American authorities, arrived at Taoyuan International Airport at 6:40 p.m. According to a Reuters report Thursday, Wilson was placed under investigation in the U.S. on Aug. 22 after a 16-year-old girl accused him of paying her US$500 for sex at a hotel in Texas.
Wilson entered Taiwan with a valid passport on Sept. 6 and was arrested by the Criminal Investigation Bureau at a low-end hotel in Wanhua District of Taipei on Friday.
(By Chiu Chun-chin and Shih Hsiu-chuan)enditem/ls