Taiwan mulls loosening of regulations on respite care: MOHW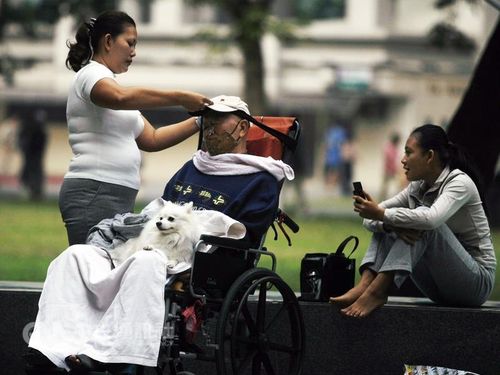 Taipei, Sept. 20 (CNA) As many as 28,000 households could benefit from the proposed loosening of regulations governing applications for respite care services when their regular foreign caregivers take time off, according to the Ministry of Health and Welfare (MOHW) Thursday.
MOHW Long-term Care Services Division official Chou Tao-chun (周道君) said the rule change, which could be adopted as soon as November, will allow those who qualify to apply for a maximum of 21 days of respite care annually without having to go through a 30 day waiting period without care, which is the current situation.
If implemented, the provision will initially focus on applicants who are severely disabled with limited support such as individuals who live alone or are aged over 75, Chou said.
According to the plan, low-income households will be fully subsidized for respite care services, while middle-low-income and general households will be required to pay five and 16 percent of costs, respectively.
At present, the plan still needs to undergo administrative review, but could be implemented as soon as November, Chou reiterated.