AIT Neihu compound suffers little damage from Typhoon Maria: AIT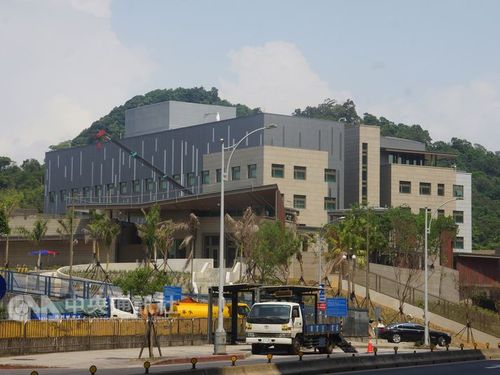 Taipei, July 11 (CNA) The new de facto U.S. embassy in Taiwan has suffered little damage from Typhoon Maria that swept through northern Taiwan late Tuesday and early Wednesday, according to an AIT spokesperson.
Local Chinese-language EBC News reported Wednesday morning that the new American Institute in Taiwan (AIT) compound in Neihu was hit by a small mudflow triggered by Typhoon Maria.
Asked for comment, AIT spokesperson Amanda Mansour said the AIT was aware of reports about issues at the compound caused by Tuesday night's storm, but she described the impact as "minor."
"The construction team is currently addressing the storm's impacts on our grounds, which were relatively minor. None of the compound's buildings sustained damage," Mansour told CNA in an email, without confirming or denying that a mudflow had occurred.
The AIT represents U.S. interests in Taiwan in the absence of official diplomatic ties.
A dedication ceremony was held June 12 to unveil the nearly completed 14,934-square-meter, five-story complex. But its staff are not scheduled to move into the new building until sometime after September.
The AIT is still operating out of its office on Xinyi Rd. that has been in use for nearly 40 years.