Taiwan Civil Government operatives indicted for fraud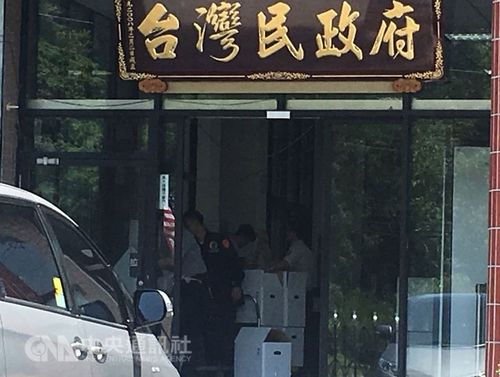 Taipei, July 9 (CNA) Six key members of a group advocating Taiwan's self-determination called the Taiwan Civil Government have been indicted for fraud and illegal fundraising in the name of the organization, the Taoyuan District Prosecutors Office said Monday.
Prosecutors indicted the six suspects Monday for alleged involvement in fraud and violating the Organized Crime Prevention Act and Money Laundering Control Act.
They said the group's founder and secretary-general Roger Lin (林志昇), 67, his wife Julian T.A. Lin (林梓安), 51 and four others in the group defrauded 315 people of about NT$770 million (US$25.8 million) through the organization by various means including asking for political donations.
Prosecutors said Lin also engaged in questionable business schemes.
During raids of the group's headquarters and members' residences in May, prosecutors seized NT$134.43 million, US$50,000 and 2,000 euros in cash and discovered that Lin owned four pieces of land and four buildings.
Prosecutors filed a separate motion with the court on Monday asking that it order Lin's property to be seized.
There was also speculation that the six suspects might be charged with national security violations for establishing a "civil government" and claiming that the Republic of China government is not the legally recognized government of Taiwan.
But prosecutors said there was no evidence the organization was used as a front by a foreign government or group or to collect intelligence and determined it was a fraud syndicate rather than a group intent on endangering national security or social stability.
The group was founded in 2008 by Lin with the mission of normalizing Taiwan's legal status in the global community, starting by allowing the Taiwanese people to determine their own nationality through a referendum, according to its official website.