Noru becomes longest-lasting typhoon of year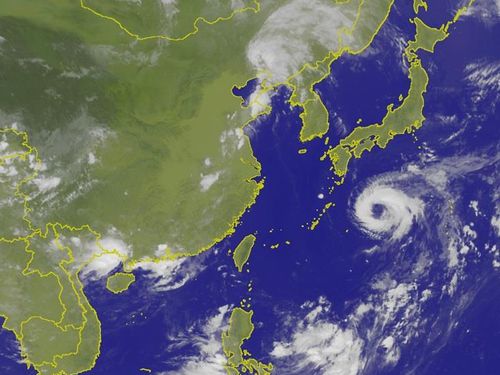 Taipei, Aug. 3 (CNA) Typhoon Noru has become this year's longest-lasting typhoon in the Pacific, entering its 14th day on Thursday, said the Central Weather Bureau (CWB).
The Typhoon originally formed on July 21 and is forecast to hit Japan and Korea this weekend, said the CWB. Travelers to the region are advised to take all necessary precautions, it noted.
As of 2 p.m. Thursday Noru was located approximately 476 kilometers east-southeast of Kagoshima Prefecture in Japan and moving in a northwesterly direction at 12 kilometers per hour, CWB data showed.
The typhoon was carrying maximum sustained winds of 154.8 km per hour, with gusts of up to 190.8 km per hour, the CWB indicated.
The Japan Meteorological Agency forecasts that Noru will impact the regions of Kyushu and Okinawa on Saturday and Sunday.
According to the CWB, Typhoon John in 1994 holds the record for the longest-lasting typhoon in the Pacific, lasting 31 days.
John originated on Aug. 10, 1994 and traveled a distance of 13,280 km from the eastern pacific to the western pacific and back to the central pacific where it died out on Sept. 10.
The longest-lasting typhoon to hit Taiwan was Typhoon Wayne in 1986, the CWB added.
It formed on Aug. 16, 1986 and ended on Sept. 6, lasting 22 days, causing havoc in its wake as it impacted Taiwan multiple times, forcing the CWB to issue sea and land warnings on three separate occasions.