Taiwan to ease restrictions on hiring foreign professionals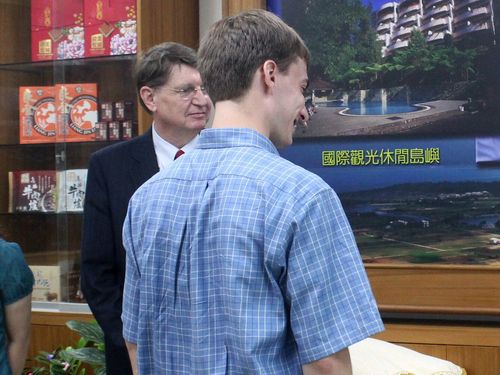 Taipei, Nov. 26 (CNA) Taiwan will ease its restrictions on hiring white-collar foreign professionals, Minster of Labor Chen Hsiung-wen (陳雄文) said Thursday.
Chen said restrictions on white-collar foreign professionals -- two years of work experience and a minimum salary threshold, as well as a minimum paid-in capital of the enterprises hiring them -- will be eased, with the scale of the restrictions finalized at the end of the year.
Chen noted that Taiwan allows white-collar foreign professionals to work here, but imposes high restrictions.
He pointed out that because of the restrictions, the number of white-collar professionals working in Taiwan is only around 20,000 a year at most.
"The brain drain in Taiwan is faster than the talent we can draw into Taiwan," Chen said, adding that the Executive Yuan has now asked related government agencies to review the matter of easing the restrictions.
They have initially discussed scrapping the restrictions on two years of work experience, removing the restrictions on the salary threshold and instead respecting market mechanism.
Chen explained that the government originally placed the restrictions because it did not want to impact the wages of domestic workers.
But he noted that currently, the salary for local workers is around NT$38,000 (US$1,170), while the minimum salary threshold for foreign professionals is nearly NT$48,000.
"Even so, foreign professionals tend to see the threshold as too low and the possibility of their vying for the same jobs with local workers is not high. The restrictions on salary have therefore little meaning in practice," Chen said.
He also said that lifting restrictions on the paid-in-capital of enterprises hiring foreign professionals should not be decided by the labor ministry alone and will need further discussion among government agencies.
He said he expects the final results to come at the end of the year.
As for the working and living treatment for spouses and children of foreign professionals, Chen said that the National Immigration Agency will review the matter.
(By Zoe Wei and Lilian Wu)ENDITEM/J