Food giant facing unprecedented crisis in oil scandal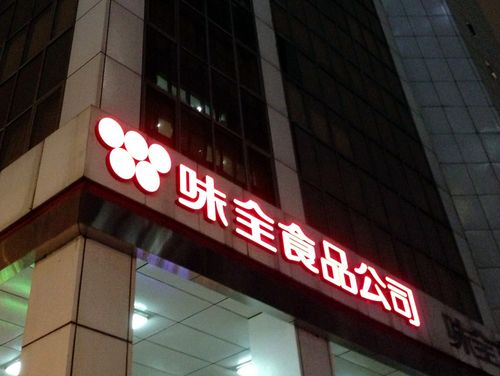 Taipei, Oct. 10 (CNA) Ting Hsin International Group, one of Taiwan's most established food companies, is facing an unprecedented crisis over repeated problems with cooking oils that has seriously tarnished its image and put heavy pressure on its food business.
Already hurt by two oil scandals over the past 11 months, Ting Hsin absorbed another blow earlier this week when subsidiary Cheng I Food Co. was found to have been selling 68 lard-based edible oils containing animal feed oil not meant for human consumption.
The company maintains it was unaware that oils it was sourcing had such a problem and blamed the supplier.
As prosecutors were launching an investigation into the case, Ting Hsin took its first step to control the damage on Thursday when Wei Yin-chun resigned as chairman of Cheng I and two other Ting Hsin food-related subsidiaries -- Wei Chuan Foods Corp. and Ting Hsin Oil & Fat.
The move did little, however, to quell the groundswell of dismay and anger over Ting Hsin's lapses that could eat into the company's sales.
Schools, government officials and a top chef have launched boycotts of Ting Hsin's products, blasting the conglomerate for putting consumers' health at risk.
On Friday, Taipei Municipal Jianguo High School's student cafeteria announced that it will no longer sell Wei Chuan products or use any of the cooking oils identified as problematic in the scandal.
The head of Yilan County said Thursday that government agencies and schools in the northeastern county will no longer buy products from any of Ting Hsin's units.
Also getting on the bandwagon is well-known Taiwanese chef Cheng Yen-chi -- better known as Chef A-Chi -- who said he has destroyed all the substandard oil from Ting Hsin in inventory at his chain of 12 tea houses, costing him NT$1 million (US$33,000).
"How can you sleep at night?" he asked of Wei Yin-chun.
A-Chi said the Wei family, which started the Ting Hsin Group decades ago by selling edible oils, has been a friend of his, adding that he has had great trust in the group's products and looked upon Wei as a role model, only to be betrayed.
Netizens, meanwhile, have been distributing articles titled: "Ting Hsin food for dummies" to discourage the public from buying its products.
Wei, who has not yet appeared in public to explain the situation, has vowed to introduce a team of foreign experts to be responsible for managing food safety at Wei Chuan.
He has also issued a public letter to his Wei Chuan employees on Friday, saying that "as a food giant, we do not have the right to be pessimistic."
"As long as we unite and confront challenges, Wei Chuan will become better," he said, asking his colleagues to pay more attention to details during the food production process and apply stricter standards to themselves.
Ting Hsin was first embroiled in a food scandal last November, when it had to apologize for marketing oils as pure when they had actually been adulterated with lower-cost oils.
Because the scandal touched many companies in Taiwan, however, Ting Hsin and Wei Chuan were able to ride out the storm without suffering a major blow.
But the Ting Hsin's group's problems heated up last month, when Wei Chuan had to recall 12 of its cooking oils after it emerged that oil from one of its suppliers used in the products had been made from recycled kitchen waste and industrial grease.
Those revelations pushed Wei Chuan's share price below the NT$40 mark for the first time since January 2013, and forced it to make recalls and provide refunds that the company said cost it NT$80 million.
At the same time, Cheng I was suspected of importing animal feed oil and using it in its products for human consumption.
Those suspicions were confirmed in the latest scandal, and Wei Chuan's links to the Ting Hsin Group and the belief that it used the suspect oil in its products, caused its shares to plunge by a total of 12.7 percent in Wednesday and Thursday trading.
Wei Chuan said Friday that three of the questionable products from Cheng I were used in products it wholesales but were not available at the retail level.
As prosecutors, consumers and investors all put pressure on Ting Hsin and Wei Chuan, the food group now finds itself in a struggle to rebuild an image that may have crumbled beyond repair.
Analysts point out, however, that the food scandal is not likely to hurt Wei Chuan's business in the long term.
Part of the reason is because dairy products rather than edible oils remains the company's main product line, and Wei Chuan dairy products have not been found to have safety issues.
The company is also unlikely to be fined by health authorities, analysts said, because it has reported and removed suspicious oil products voluntarily.
(By Chen Ching-fang and Lee Hsin-yin)enditem/ls
Related stories:●Oct. 9: Wei Ying-chung resigns chairmanships at scandal-hit food makers●Oct. 9: Food sector weakens amid food safety concerns