Hello Kitty fever helps lift ridership on Maokong Gondola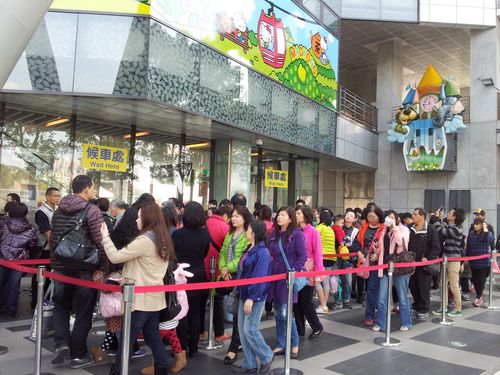 Taipei, Dec. 7 (CNA) Passenger volume on Taipei's Maokong Gondola cable car system has surged after the company began using the Japanese cartoon cat Hello Kitty as its new decoration motif, gondola operator Taipei Rapid Transit Corp. (TRTC) said Saturday.
As of 10 a.m. Saturday, passion for the beloved feline helped bring 1,274 riders to the system, a five-fold increase compared with the same period last week, the company said.
The motif was launched by the company on Friday as a way to boost ridership amid continuous losses on the line.
On the first day Friday, it drew 11,759 passengers, an 81 percent week-on-week increase, according to TRTC.
The gondola, which connects the city to the rural retreat of Maokong, has lost NT$360 million (US$12.2 million) due to low ridership and high maintenance costs since it reopened in 2010.
A full-fare ticket costs NT$50 for a one-way trip on the elevated line, which started operations in 2007. Services were suspended for a year and a half in 2008 after a typhoon caused damage to one of its support pillars.
(By Huang Li-yun and Lee Hsin-Yin)ENDITEM/cs