Hon Hai-developed satellites launched into space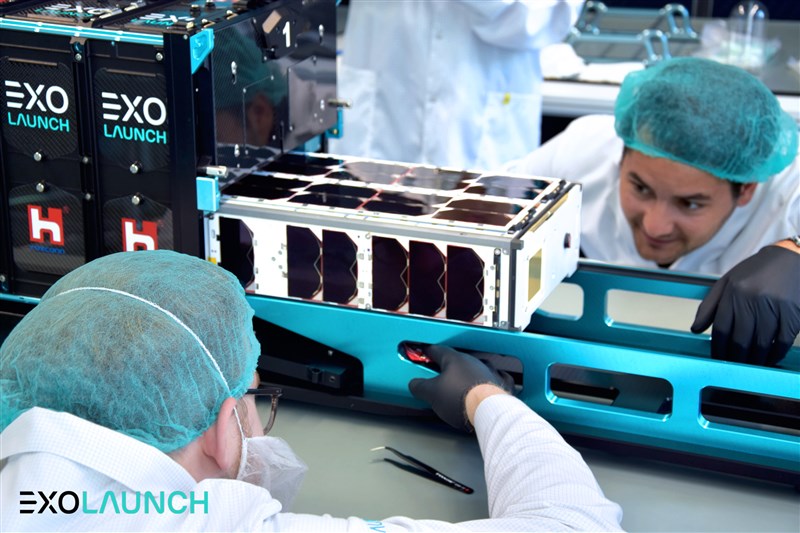 Taipei, Nov. 12 (CNA) Two low-earth orbit (LEO) satellites developed by Taiwan-based manufacturing giant Hon Hai Precision Industry Co. (Foxconn) were successfully launched into space aboard a SpaceX Falcon 9 rocket in the early hours of Sunday (Taiwan Time, UTC+8), the company has confirmed.
The two cubesats -- PEARL-1H and PEARL-1C -- shared a ride into orbit with more than 100 satellites as part of the Transporter-9 mission launched by SpaceX's Falcon 9 that blasted off from Vandenberg Space Force Base in California at 2:49 a.m. Sunday (Taiwan Time), according to foreign media reports.
The two satellites entered orbit at 57 and 59 minutes after liftoff, Hon Hai said in a statement issued Sunday.
When the two satellites passed over Taiwan early Sunday morning, the ground receiving station had successfully received the signals returned by PEARL-1H and PEARL-1C, according to the company.
"This is a pilot run as proof of the concept for our efforts in LEO satellite broadband communications and next-gen, beyond 5G (B5G) capabilities," Wu Jen-ming (吳仁銘), director of the Next-generation Communications Research Center at the Hon Hai Research Institute, said in a Nov. 6 statement.
Hon Hai first unveiled its plan last year to explore new business opportunities in technologies related to low-earth orbit and ground-receiving stations in the next three years.
The PEARL-1H and PEARL-1C cubesats were built by Hon Hai in collaboration with National Central University (NCU) for educational training and scientific research on earth-space radio channel experiments over Taiwan, according to NCU.
The cubesats can be used to perform technical demonstrations, conduct scientific experiments, enable commercial applications, and support educational projects, NCU said.
Meanwhile, Jesse Chao (趙元瀚), director of Hon Hai's B5G policy, said in the Nov. 6 statement that in "the B5G and new space era," the launch of LEO satellites will become ever more cost-competitive and convenient.
"Foxconn's first PEARL is meant to show we will be ready to meet the increase in demand for key components, subsystems, and assembly integration tests, driving higher circulation and innovation in the new space industry," Chao said.