AI-powered irrigation calculator tackles rice farmers' water woes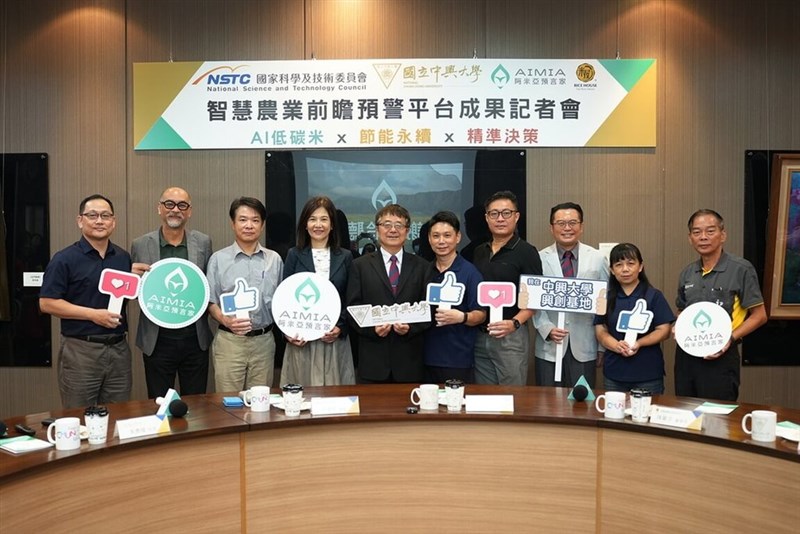 Taichung, Nov. 7 (CNA) A team at National Chung Hsing University (NCHU) said Tuesday that it has created an artificial intelligence (AI)-powered irrigation calculator capable of reducing water use in rice farming by 20 percent.
According to Chu Yen-wei (朱彥煒), a professor at the university's Graduate Institute of Genomics and Bioinformatics, the calculator's AI engine, which can identify the important physiological characteristics of a particular rice crop, provides detailed advice on irrigation within 10 to 15 seconds by analyzing user-submitted photos.
Chu said that a pilot six-hectare plot belonging to the Changhua County-based Rice House company, which was irrigated using the calculator's guidance, used 20 percent less water than traditional methods.
The use of the irrigation calculator will gradually be expanded to 1,400 hectares of Rice House's fields in Changhua, Chu said.
If the reductions seen in Changhua were to be applied across Taiwan, it would cut annual rice farming water use by 1.2 billion cubic meters, Chu said.
The calculator also has the potential to reduce carbon emissions produced by rice farming in Taiwan by 31,500 tons each year, as well as save around NT$165 million (US$5.12 million) on irrigation costs each year, Chu said.
Meanwhile, Rice House Chairman Chen Chao-hao (陳肇浩) said that the company had grown around 36 tonnes of rice in the first six months of this year in cooperation with Chu's team from NCHU.