Mass production of MediaTek chips using TSMC's 3nm process set for 2024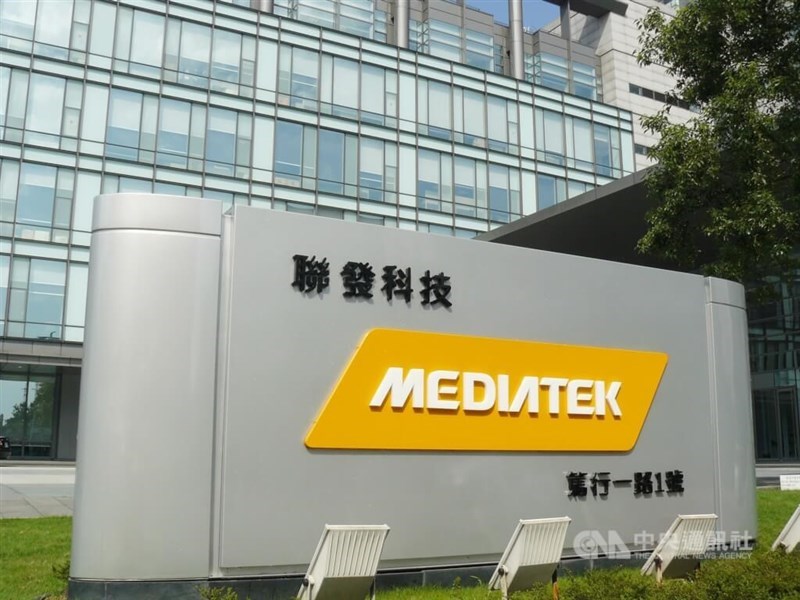 Taipei, Sept. 9 (CNA) Taiwan-based smartphone IC designer MediaTek Inc. has scheduled mass production of its flagship chips using the advanced 3 nanometer process of the world's largest contract chipmaker Taiwan Semiconductor Manufacturing Co. (TSMC) for 2024.
In a joint statement released on Thursday, the two companies said MediaTek has successfully developed its first chip using TSMC's cutting-edge 3nm technology, taping out the IC designer's flagship Dimensity system-on-chip (SoC) with commercial production slated for 2024.
Local news media reported MediaTek is the second client to use TSMC's 3nm process, the latest technology developed by the chipmaker, which began mass production on it at the end of 2022. Apple Inc., which had booked all of the initial production of chips made on the 3nm process, is the first client to have had chips made using this process.
According to the statement, TSMC's 3nm process is able to enhance the performance, power, and yield of a chip, while providing support for both high performance computing and mobile applications.
Compared with the predecessor N5 process, TSMC's 3nm technology currently offers as much as 18 percent speed improvement at the same power, or 32 percent power reduction at same speed, and about 60 percent increase in logic density, both companies said.
MediaTek said its Dimensity SoCs, built with industry-leading process technology, are designed to meet requirements from users in mobile computing, high-speed connectivity, artificial intelligence, and multimedia applications.
"TSMC's consistent and high-quality manufacturing capabilities enable MediaTek to fully demonstrate its superior design in flagship chipsets, offering the highest performance and quality solutions to our global customers and enhancing the user experience in the flagship market," MediaTek President Joe Chen (陳冠州) said in the statement.
In response, Cliff Hou (侯永清), senior vice president of Europe and Asia sales at TSMC, said in the statement that his company has worked closely with MediaTek to create innovations as both sides have continued a partnership in the 3nm process development and beyond.
"This collaboration between MediaTek and TSMC on MediaTek's Dimensity SoC means the power of industry's most advanced semiconductor process technology can be as accessible as the smartphone in your pocket," Hou said.
In a separate statement, MediaTek announced it posted NT$42.26 billion (US$1.30 billion) in consolidated sales in August, up 33.04 percent from a month earlier, the highest monthly level since March, when its revenue stood at NT$42.96 billion.
Analysts said the month-on-month growth resulted from a recovery in demand for smartphone and power management chips in the third quarter, a traditional peak season.
However, the August figure was down 5.47 percent from a year earlier at a time of inventory adjustments in the global semiconductor industry.
In the first eight months of this year, MediaTek's consolidated sales fell 30.26 percent from a year earlier to NT$267.81 billion, the IC designer said.
MediaTek has forecast its third quarter sales will range between NT$102.1 billion and NT$108.9 billion, up 4-11 percent from a quarter earlier on the back of peak season effects.
During the July-August period, the IC designer's revenue totaled NT$74.02 billion, equivalent to 72.4 percent of the lower end of the third quarter sales estimate and analysts said it is very likely that the company will achieve its sales target for the current quarter.