INTERVIEW
/
Micron touts Taiwan's well-established semiconductor ecosystem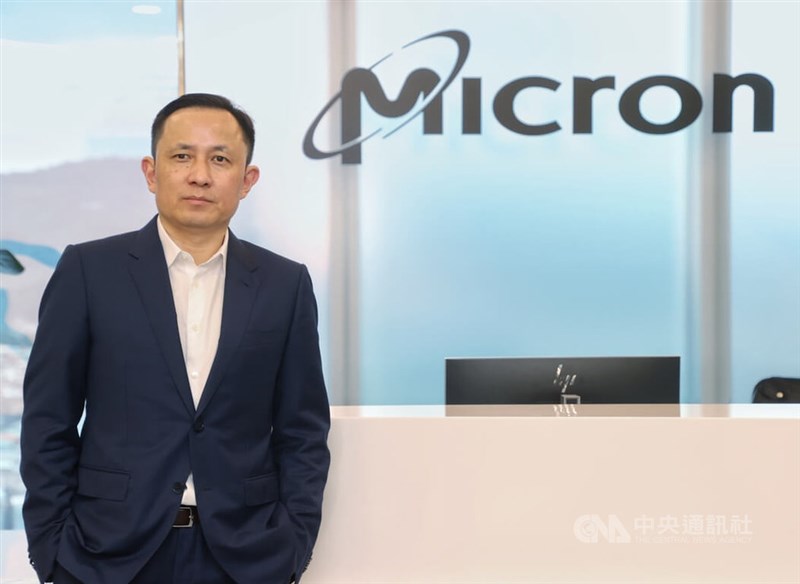 Taipei, Sept. 3 (CNA) Taiwan has a well-established ecosystem for producing semiconductors, which is the reason why Micron Technology Inc. has decided to produce its most advanced dynamic random access memory (DRAM) chips in the country, Micron Taiwan head Donghui Lu (盧東暉) said in an exclusive interview with CNA.
U.S.-based DRAM chip supplier Micron Technology Inc. announced in May that it will mass produce DRAM chips on its most advanced 1-gamma node in its fab in Taichung, Taiwan in 2025, ahead of any other production site worldwide.
The 1-gamma node, the company's leading DRAM process technology, will use cutting-edge extreme ultraviolet (EUV) lithography production equipment. It will also be the first Micron DRAM process node to use EUV technology. The process was jointly developed by Micron R&D teams in Taiwan and Japan.
Despite the recently debated geopolitical risks and calls for the "de-Taiwanization" of chip-making, Lu told CNA in the interview that Micron's investment strategy has not changed and he does not believe these negative sentiments have in any way clouded Taiwan's prospect in the industry.
"If you can beat your competitors in terms of product quality to the point where there are no alternatives, there is no need to worry because silicon never lies," Lu said, referring to the fact that the product will demonstrate itself whether it is usable.
Why Taiwan remains a major investment destination for Micron
Micron first set up a Taipei office in 1994. It has since ramped up production capacity in Taiwan by acquiring Taiwanese DRAM makers Rexchip Electronics Corp. in 2012 and Inotera Memories Inc. in 2016.
"Taiwan has constituted the most or the main part of Micron's investment plan over the past five years, and it is expected to remain so for the next three years," Lu said. "HBM, and 1-beta and 1-gamma [process technology] all cost money; this money can only be spent in Taiwan."
High Bandwidth Memory (HBM) is a new type of 3D memory that vertically stacks memory chips and is designed to keep up with the performance and power efficiency of resource-intensive applications such as data centers and artificial intelligence.
Micron's HBM has been facilitated by the 1-beta DRAM process node, which is followed by the latest 1-gamma node.
Taiwan and Japan are the only two production sites for Micron's DRAM. More than 65 percent of Micron's DRAM products are manufactured in Taiwan. The Japan fab started mass producing 1-beta node DRAM chips last October, with Taiwan's fab now following suit.
As a result, production capacity will only expand in the two countries over the next few years, Lu said.
There are several reasons why Taiwan will remain an important investment destination for Micron, according to the company head.
One reason is that Taiwan's ecosystem is well-established, and it is difficult for other countries to achieve the same level in the span of a few years, Lu said.
The fact that Taiwan is an island-country has helped the development of this ecosystem, where industry clusters can form, unlike in the U.S., where the factories and the supply chain can be states apart, Lu added.
Another reason is that the semiconductor industry has a long history in Taiwan, so the government, local enterprises, and human resource are all highly familiar with the industry.
Geopolitics not a threat to Taiwan's status in the chip industry
With many countries readjusting their view of the global supply chain following the pandemic, and amidst continuing U.S.-China tensions and the rebranding of the semiconductor industry as a national security priority, supply chain localization is on the rise.
Micron responded to the U.S. government's calls for domestic manufacturing by making major investments in the U.S. in 2022. Many worried that the company's investments in Taiwan would be adversely impacted as a result.
In response to that concern, Lu said the chip industry is globalized and Micron has customers all over the world.
The company will continue providing service to its customers with advanced techniques and will not leave Taiwan for geopolitical reasons, he said, adding that Micron will also continue to grow in Japan and the U.S. to build a more resilient supply chain and be closer to its customers.
In addition, as the prospect for memory chips is promising, the market will only grow larger in the future, and for this reason Micron's globalization of its supply chain will help it retain a competitive advantage, but not result in the company moving investment from one place to another, Lu said.
Taiwan has a clear advantage in keeping foreign investment, he said.
"While the U.S. and Europe both want to build their own supply chains, Taiwan has spent 40 years achieving the scale it has now. It is an achievement of accumulation that cannot be achieved in one leap."
When asked about the geopolitical risks trumpeted in the local and foreign media, the chip expert said, "it is human nature to worry even when there is no wind nor waves at sea; we are always concerned about uncertainties, but the only thing we can do is to do things right and get things done."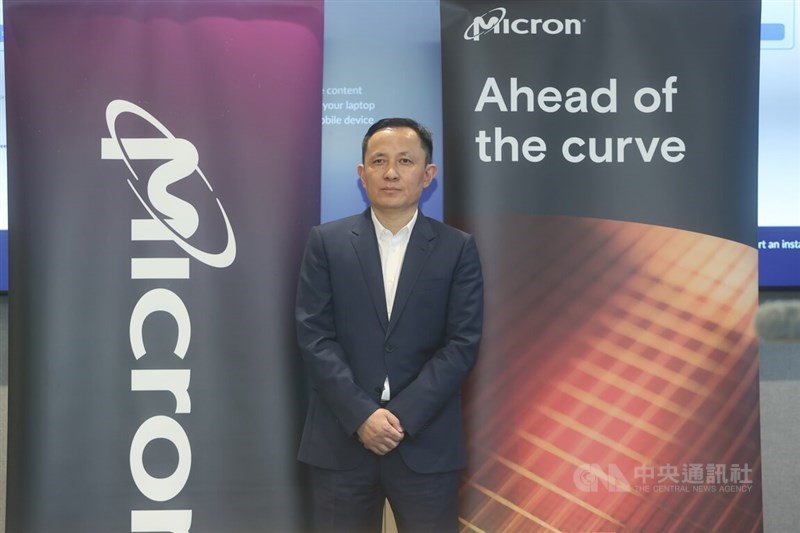 View All