Experts warn of rising risk posed by antibiotic overuse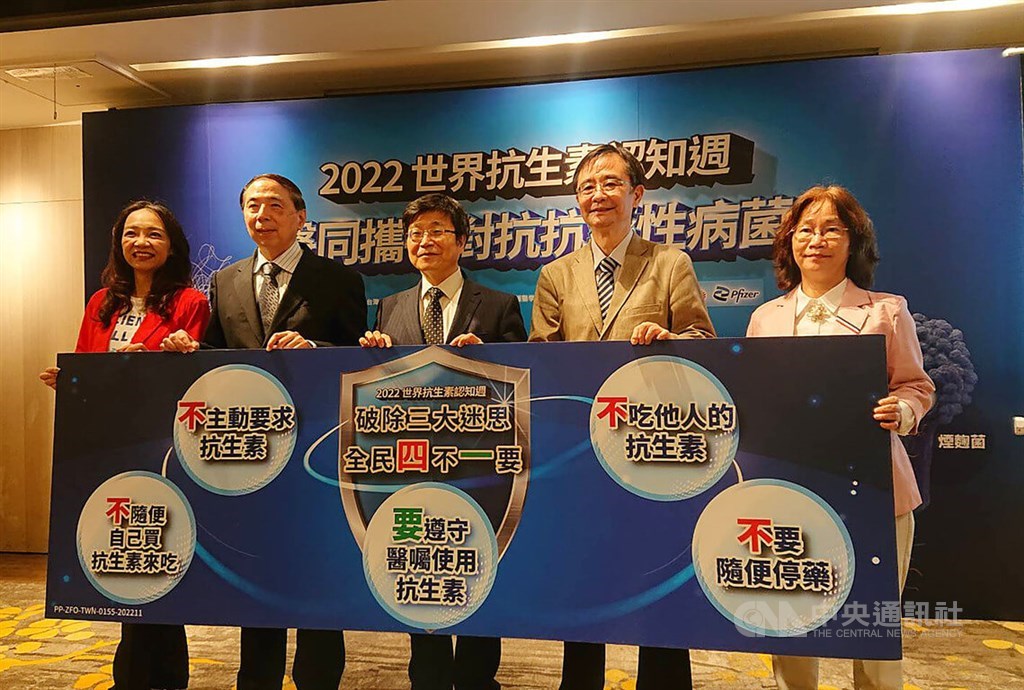 Taipei, Nov. 17 (CNA) Doctors at National Taiwan University Hospital (NTUH) have warned that overuse of antibiotics is driving an increase in antimicrobial resistance, estimating that without changes, drug-resistant bacteria could be the cause of up to one in five deaths in Taiwan by 2050.
At a press conference Wednesday, Wang Hao-chien (王鶴健), deputy director of NTUH's Cancer Center, highlighted recent data from the Taiwan Nosocomial Infections Surveillance System, which tracks infections contracted in hospitals.
According to Wang, in the first quarter of this year, pathogen tests on ICU patients found that the incidence of some types of drug-resistant bacteria had risen by as much as 90 percent.
In practical terms, Wang said, these infections pose a danger to patients with severe cases of COVID-19 by complicating their treatment options and forcing them to stay three to five times longer in intensive care.
This year, doctors have also observed an increase in cases of the drug-resistant bacteria Klebsiella pneumoniae among patients in intensive care for pneumonia and sepsis, Wang said, adding that Klebsiella can pose a risk both in hospitals and within the broader community.
Citing government statistics, Wang said that one out of every five people admitted to hospital for sepsis resulting from community-acquired pneumonia had a Klebsiella pneumoniae infection.
According to the data, such patients have a 28-day mortality rate of 36.5 percent, he said.
Chen Yee-chun (陳宜君), director of NTUH's Center for Infection Control, said it was important to dispel the "myth" that you needed to be treated with antibiotics if sick.
She explained that although effective against bacterial infections, antibiotics cannot be used to treat viral infections.
Moreover, antibiotics are only one type of antimicrobial agent, and may not be the best option for treating one's specific type of infection, she said.
Meanwhile, Centers for Disease Control Director-General Chou Jih-haw (周志浩) noted that it had been 35 years since the last novel antibiotic class was discovered.
While researchers are working to develop new types of treatments, the public also needs to develop a more responsible attitude toward antibiotics, since misusing or overusing them can make bacteria more likely to become resistant, he said.
For example, people should not actively request antibiotics from their doctors, save old antibiotics or share them with others, and should not stop antibiotic treatment without consulting with a doctor, Chou said.