HTC unveils new metaverse smartphone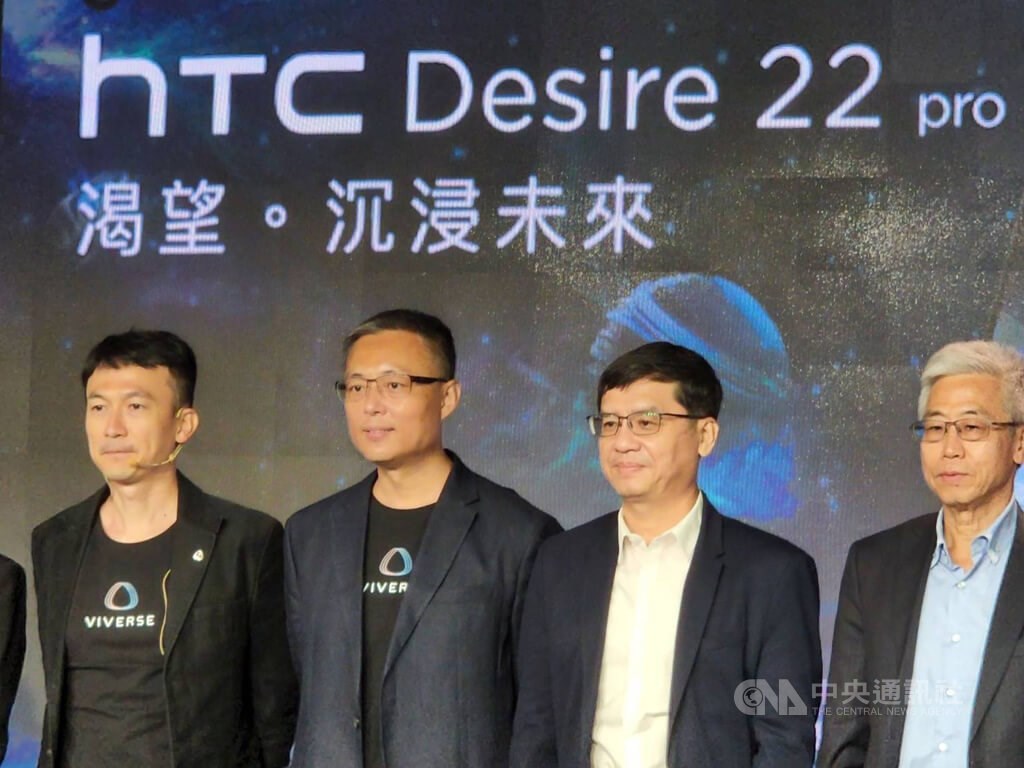 Taipei, June 29 (CNA) Taiwan smartphone brand HTC Corp. released its latest handset with metaverse features at a news conference Tuesday.
The HTC Desire 22 Pro is a 6.6-inch device with a Snapdragon 695 5G chipset rated for IP67 water and dust resistance that combines the experience of a mobile phone with virtual reality.
The first HTC Viverse handset based on the company's vision of the metaverse can be paired with a VIVE Flow VR headset, enabling users to immerse themselves in virtual reality, which is what the metaverse is based on.
The new smartphone runs Android 12 and has support for wired charging, wireless charging and reverse wireless charging.
The device will retail for NT$11,990 (US$404) in Taiwan, with sales to start on July 1, according to the company.
The new device is set to hit the European market in July and then Japan, according to Charles Huang (黃昭穎), general manager of HTC Asia-Pacific.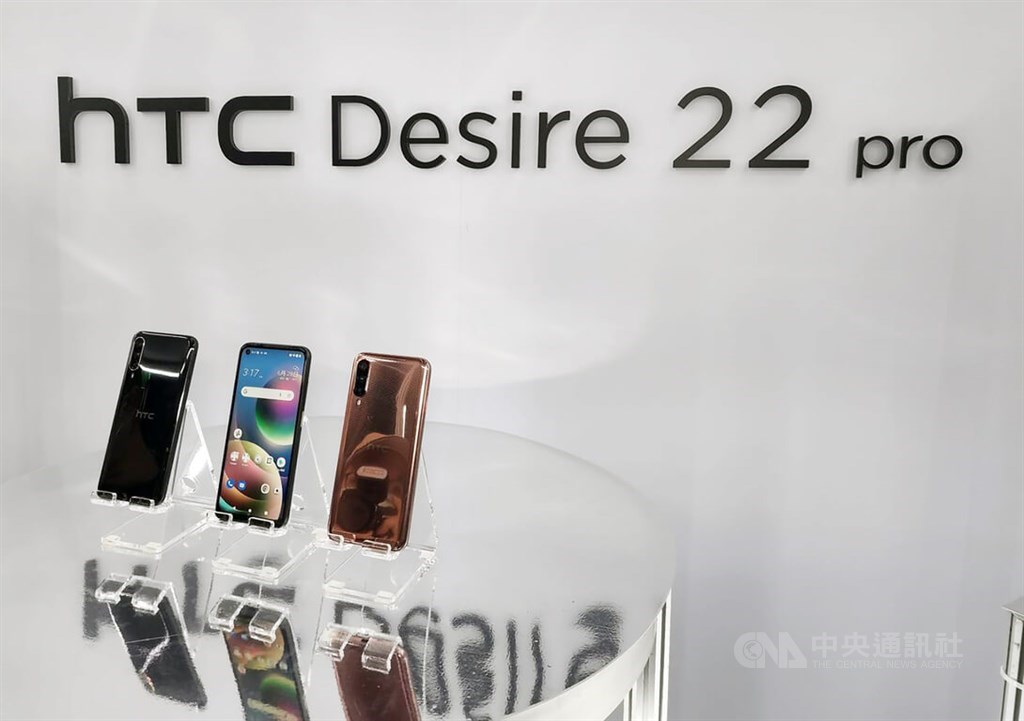 HTC unveiled a number of innovations and products to make life seamless for people exploring the Viverse at the Mobile World Congress (MWC) in Barcelona held from Feb. 28 to March 3.
The company has since established a number of business partnerships to offer a diverse portfolio of mobile and VR hardware, software and content, Huang said.
In Taiwan, HTC is also working with several companies to launch metaverse services.
For instance, in collaboration with Taiwan's three major telecom companies, HTC will offer a range of unprecedented services designed to be compatible with its metaverse platform, according to Huang.
It will also work closely with the banking and financial industry to launch a new generation of financial services based on the Viverse platform, he added.
Huang said he remains upbeat about the overall VR market, adding that it is still moving in an upward direction, especially the B2B segment which is still seeing continuous growth.
Telecom operators are expected to help support the development of the market, he added.
The company is also working with Kaohsiung City government to introduce the latest updates to the Viverse to various sectors in the city, allowing anyone to jump into the virtual world at any time from any place via smartphones and other devices that have a web browser able to run VR experiences, according to HTC.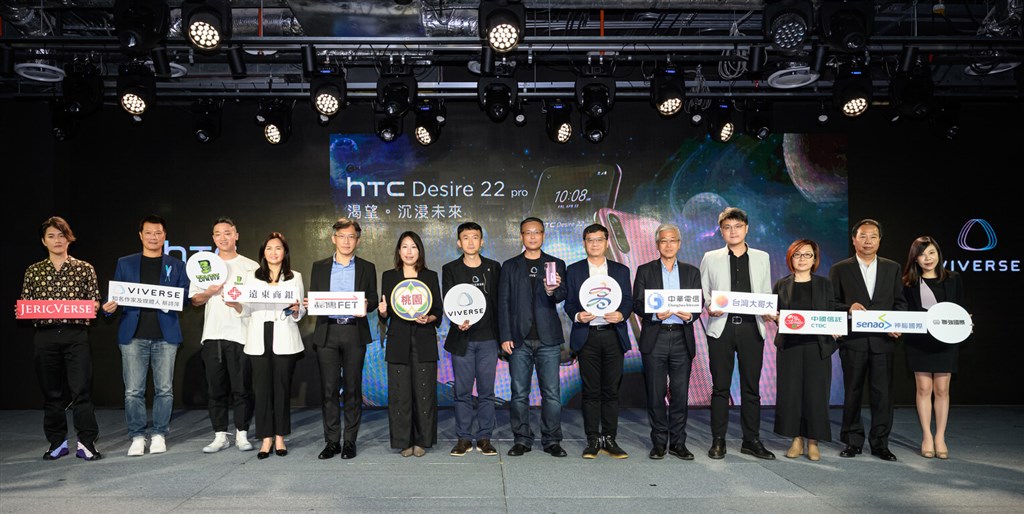 The company is cooperating with Taoyuan City government to offer VR services after the third quarter of this year.
In addition, HTC will make its open-source metaverse platform Viverse available to other mobile phone brands, Huang said.
However, the HTC Desire 22 Pro comes pre-loaded with Viverse apps to navigate the metaverse and Vive Wallet to manage cryptocurrencies and NFTs, Huang noted.
Originally scheduled to debut in April, the launch of the Viverse phone has been delayed due to supply chain problems, Huang said.